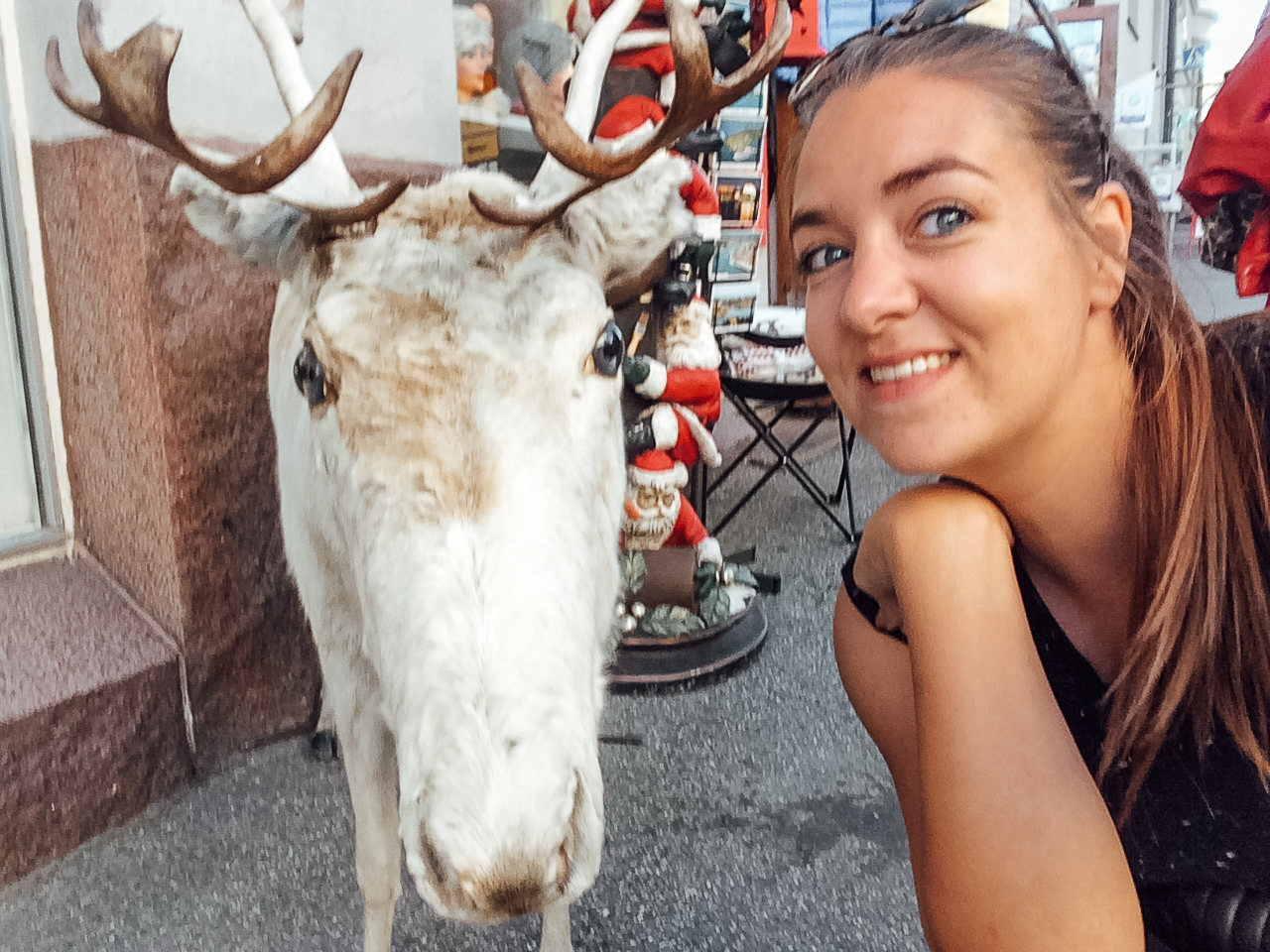 Day 1:
 Spend your first day in Helsinki on a walking tour. Discover the streets of the city, and catch a glimpse of the main landmarks at the same time. Inspired by Lonely Planet, we made our own walking tour. Start at Kauppatori (the market square) and spend some time checking out the shops that sell awesome, and useful souvenirs such as reindeer skin, fur hats, skin gloves, and fresh berries.
Nearby Kauppatori, you will also find the Presidental Palace. Make your way down Sofiankatu to Sennatintori (Senat Square), where the beautiful Tuomiokirkko (Helsinki Cathedral) is located. Walk down Pohjoiseplanadi and walk along Esplanadin Puisto (Esplanade Park), and pass all the expensive hotels, restaurants, and shops. Turn onto Mannheimintie and continue straight until you get to the beautiful Kiasma art museum. Next to Kiasme is a cozy urban park that connects the art museum with the spectacular Musiikkitalo, a concert house. Make your way to one of Alvar Alto's masterpieces, Finlandia-Talo. Walkthrough the small streets uphill to Temppeliauklon Kirkko, also known as the rock church. Take a peek inside this modern church, which feels more like a temple of nature than an actual church. Then walk down Frederikinkatu to Kamppi Shopping Mall, and turn down Salomonkatu until you reach the big square in front of Kamppi Bus Station. Here is the beautiful Kamppi Chapel that looks a little bit like a ship. Go inside and enjoy the peacefulness and silence for a moment until the adventure continues.
Tag tram number 6 or 8 from Kamppi to Arabiankatu station and visit the porcelain factory of Finland Arabia (Arabiakeskus). Visit the factory's museum and see how they make china. Buy a nice souvenir from the outlet store, which sells products from Fiskars, Arabia, Iittala, and Finlayson. It should be noted that some of the products can be found cheaper in supermarkets such as K-Mart. Eat dinner at the spectacular Zetor, which is down a little side street to Mannheimerkatu next to Uni Cafe. The restaurant's theme is tractors, so the interior has a rural feeling to it. I got delicious reindeer meat, mashed potatoes, sous, and pickled lingos berries. Really tasty!
Day 2: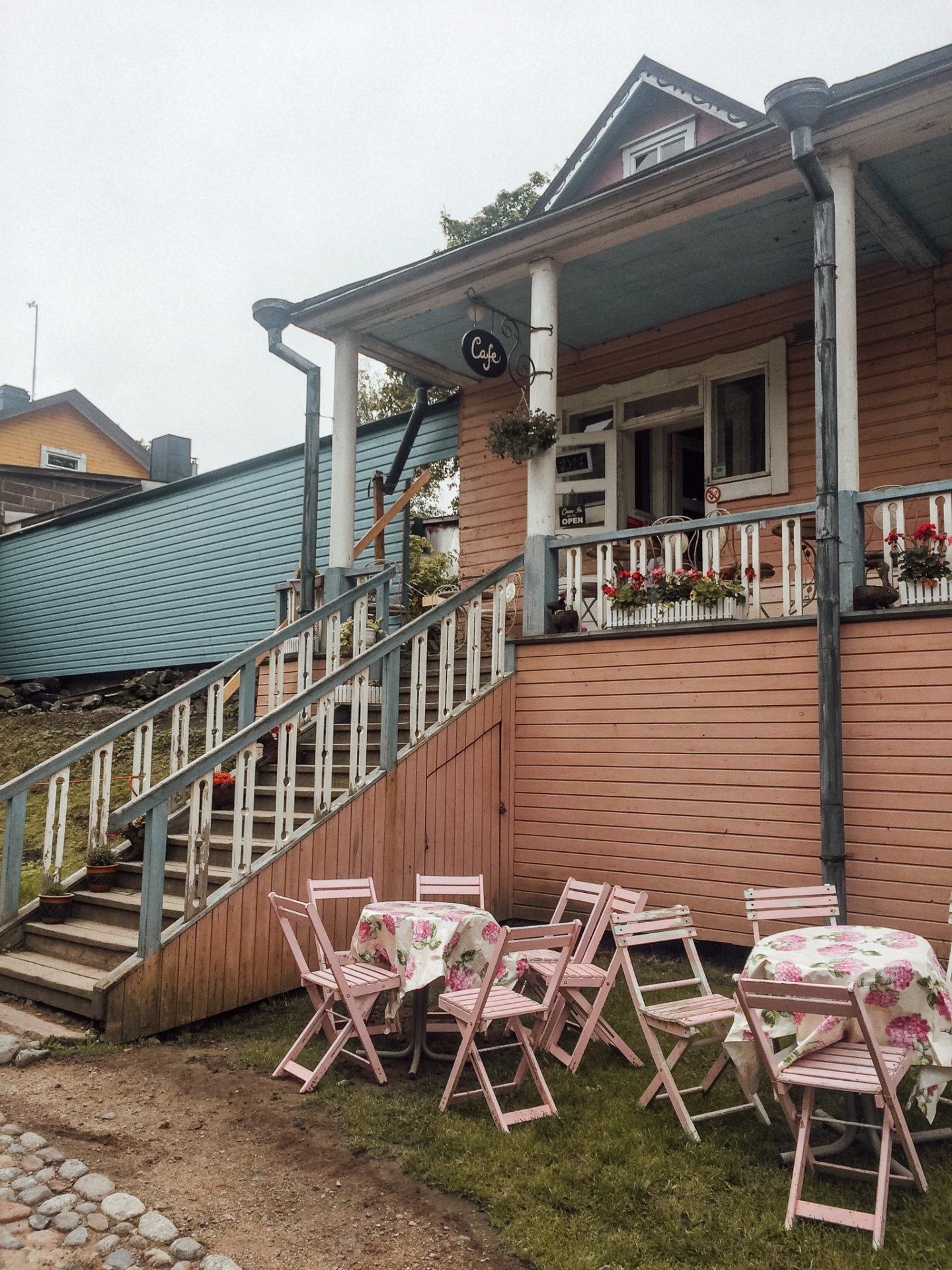 Begin the day visiting Uspenskin katedraali, the Russian orthodox church, close to Kauppatori. Visit Vanha Kauppahalli (the old market hall) with a lot of small stalls. My favorite is the chocolate shop. Buy some supplies here for the next part of the trip. Then take the ferry to the island of Suomenlinna, also known as The Fortress of Finland, which is on the UNESCO World Heritage List. Explore the island where you'll find a toy museum, a dry dock, the king's gate, and small houses that look like something from Lord of the Rings.
Do some shopping in Helsinki on the streets around Mannheimerkatu and Aleksanterinkatu. Eat your dinner at Karl Fazer Cafe, and be sure to order a cup of hot chocolate or a piece of cake for dessert. Karl Fazer Cafe is a part of the chocolate factory of Karl Fazer that makes Dumle, Geisha, and other chocolate favorites.
Day 3: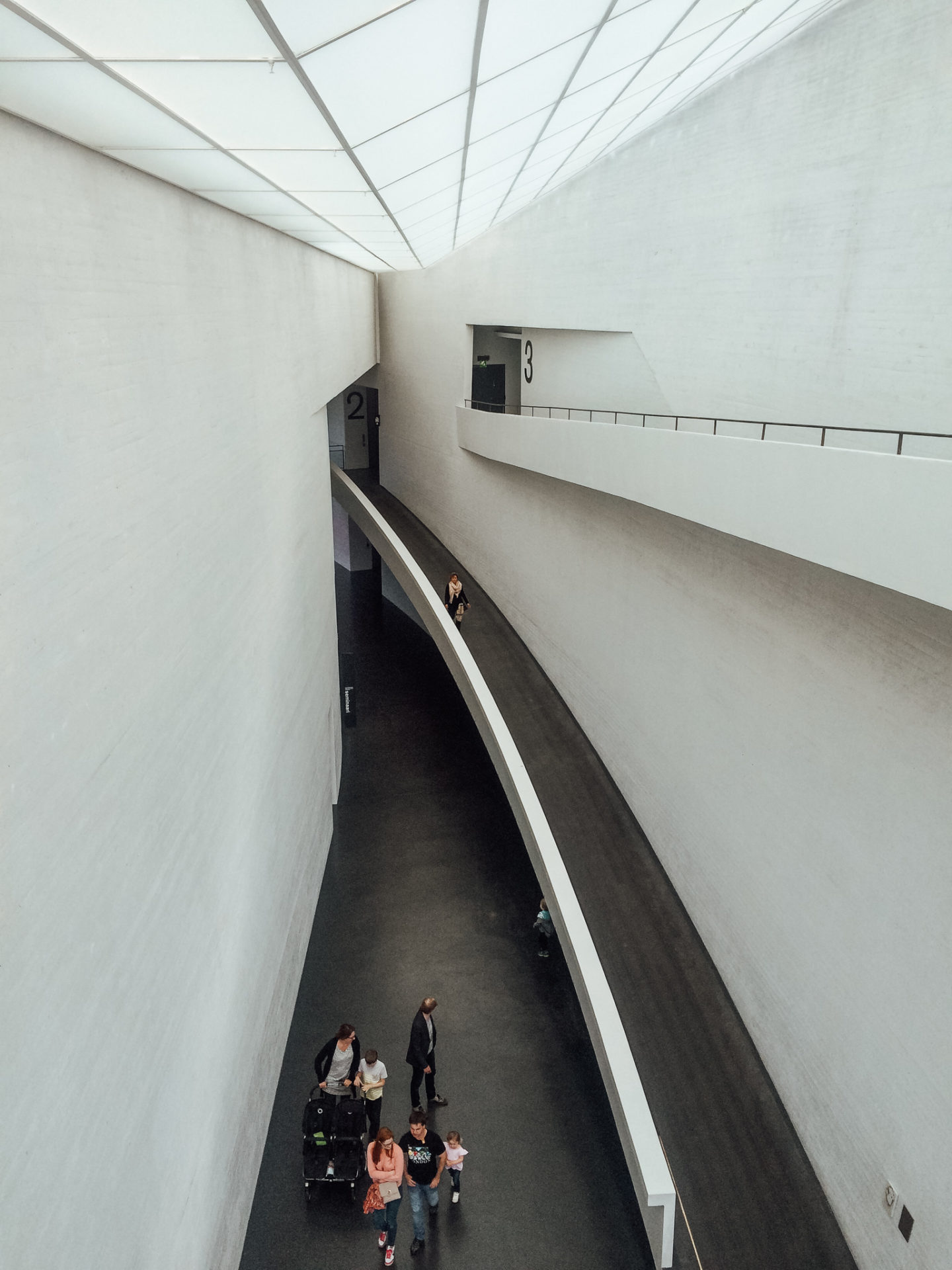 The day starts by visiting the interesting Kiasma art museum. Buy a nice souvenir in the museum shop. Take bus number 24 to Mechelinikatu where you'll find the Sibelius Park and the famous Sibelius Monument. Stroll through the park to the water, and then make your way to the idyllic Cafe Regatta for a cup of coffee.
Danish Recap 
Dag 1:
Brug den første dag i Helsinki på en walking tur rundt i Helsinkis gader, og se nogle af de mest kendte seværdigheder i samme ombæring. Inspireret af Lonely Planets, lavede vi vores egen walking tur, og fik på den måde set de væsentligste steder og fik også en god fornemmelse for byen. Begynd din tur på Kauppatori (Markedspladsen) og brug lidt tid på at ose rundt i de mange boder på pladsen. Her kan man købe fine og brugbare souvenirer i form af rensdyrskind, pelshuer, skindhandsker og friske bær.
Ved Kauppatori ligger også Præsidentpalæet. Bevæg dig derefter ned ad Sofiankatu, til Senaatintori (Senattorvet) hvor den smukke Tuomiokirkko (domkirken) ligger. Gå derefter ned mod Pohjoiseplanadi og gå langs Esplanadin Puisto (Esplanade Park), og gå forbi de dyre hoteller, restauranter og butikker. Drej ned ad Mannheimintie og fortsæt lige ud indtil du når det smukke kunstmuseum Kiasma. Ved siden af Kiasme er der en hyggelig urban park, der forbinder kunstmuseet med det flotte Musiikkitalo, der er et koncerthus. Gå derefter hen mod Finlandia-Talo, der er et af Alvar Altos mesterværker. Bevæg dig gennem de bakkede gader op mod Temppeliauklon Kirkko, der er også er kendt som klippekirken. Tag et kig indenfor i denne moderne kirke, der føles mere som et tempel for naturen end en egentlig kirke. Gå derefter ned ad Frederikinkatu mod Kamppi shoppingcenter, og drej end ad Salomonkatu til du når den store plads foran Kamppi busstation. Her ligger det flotte Kamppi kapel, der ligner lidt et skib. Gå indenfor og nyd stilheden for en rum tid inden eventyret fortsætte.
Tag sporvogn nummer 6 eller 8 fra Kamppi til Arabiankatu station og besøg porcelænsfabrikken for Finland Arabia. (Arabiakeskus). Besøg fabrikkens museum, og se hvordan produktionen foregår. Køb en fin souvenir fra fabrikken outlet, der forhandler Fiskars, Arabia, Iittala og tekstiler fra Finlayson. Det bør dog indskydes, at mange af tingene kan fås billigere i supermarkeder som fx K-Mart, hvor man ofte kan spare 5 € på mange af især af tingene fra Mumi porcelænsserien. Spis aftensmad på det spektakulære Zetor, der ligger i en lille side Mannheimerkatu ved siden af Uni Cafe. Temaet for restauranten er traktorer, og derfor har indretningen et landligt præg. Jeg fik lækkert mørt rensdyrkød, katoffelmos, sovs og syltede lingobær. Virkelig lækkert!
Dag 2 :
Begynd dagen med at se Uspenskin Katedraali, den russisk ortodokse kirke, der ligger tæt på Kauppatori. Besøg Vanha Kauppahalli, den gamle markedshal, hvor der ligger masser af fine delikatessebutikker fx en rigtig fin chokoladebutik. Køb lidt proviant her til næste etape af dagen, nemlig øen Suomenlinna. Tag derefter færgen mod øen Suomenlinna, der er på UNESCO verdensarv liste, hvor Fortress of Finland ligger. Udforsk øen, og der bl.a. husere et legetøjsmuseum, en tørdok, kongeporten og små huse, der er som taget ud af Hobbittrup fra Ringenes Herre.
Udforsk shoppingmulighederne i Helsinki i gaderne omkring Mannheimerkatu og Aleksanterinkatu. Spis aftensmad på Karl Fazer Cafe, og husk at bestille en kop varm kakao eller et stykke kage til dessert. Karl Fazer Cafe er nemlig en del af chokoladefabrikskoncernen Karl Fazer, der laver Dumle, Geisha og andre chokolade favoritter.
Dag 3:
Start dagen med at se det spændende Kiasma kunstmuseum. Udover at være en arkitektonisk perle, så er Kiasma kunstmuseum enormt dygtig til at formidle moderne kunst, og alle udstillinger var virkelig interessante. Tag bus nummer 24 til Mechelininkatu. Her ligger Sibelius Park, hvor man kan se det fine Sibelius Monument. Spadser derefter ned mod vandet, og tag en kop kaffe på Cafe Regatta, der ligger i idyllisk omgivelser, og er et lille åndehul i Helsinki.