I can say without exaggerating that the Snællfellnes Peninsula was my favorite part of my Iceland trip. First of all, because that weren't that many visitors as say The Golden Circle, it also felt like I have connected with a more authentic part of Iceland. An Iceland with wildlife, small cozy fishing villages, and natural wonders. This is the Iceland that most stopover-tourists miss out of.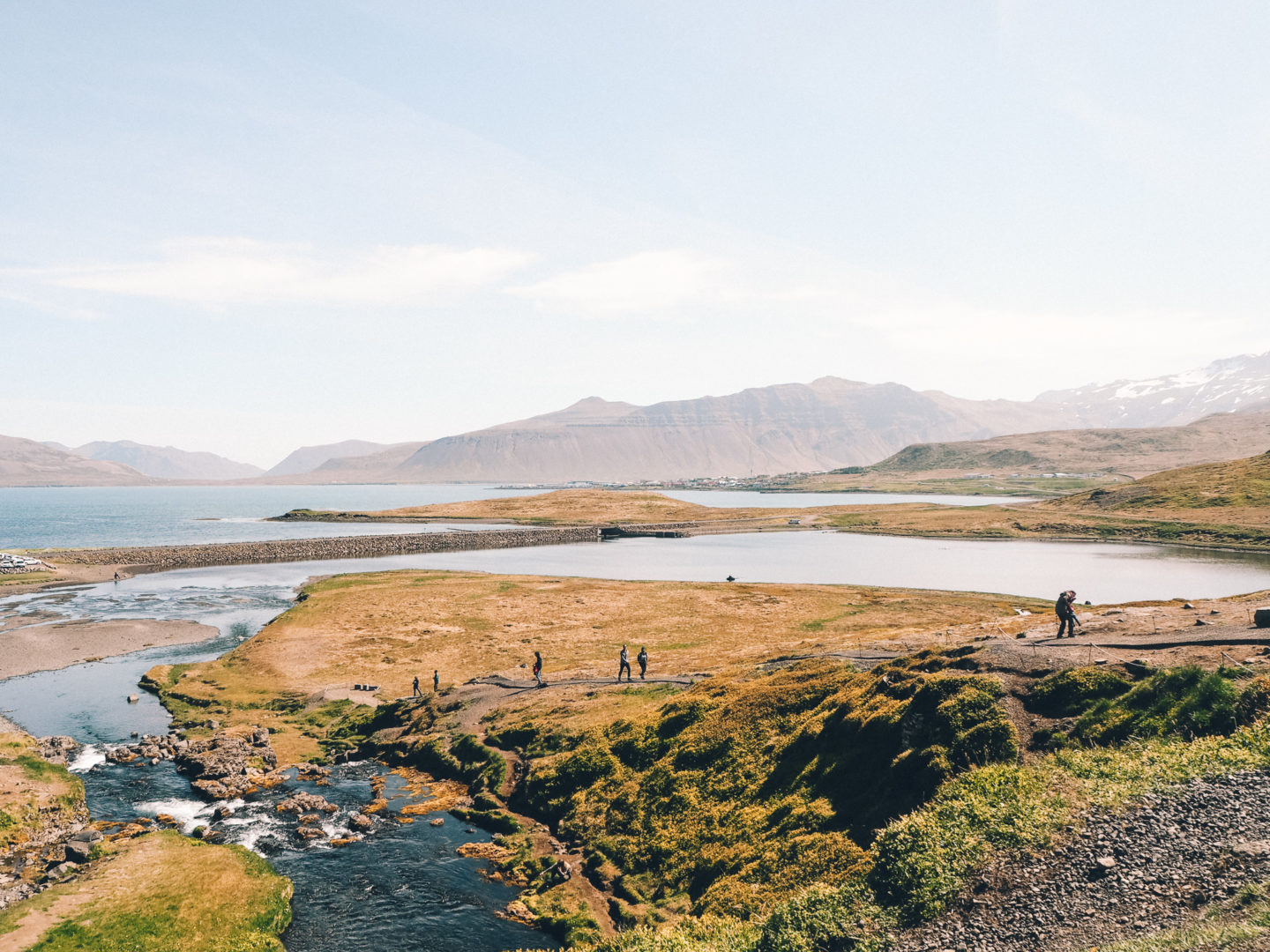 Again I joined a group tour for my visit to Snællfellness peninsula to save money on car rental.
The tour took around 10 hours, and that gave us enough time to cover most of the peninsula, but without ever feeling like we were rushing through.
Here is a little photo diary of my day in Snællfellness Peninsula: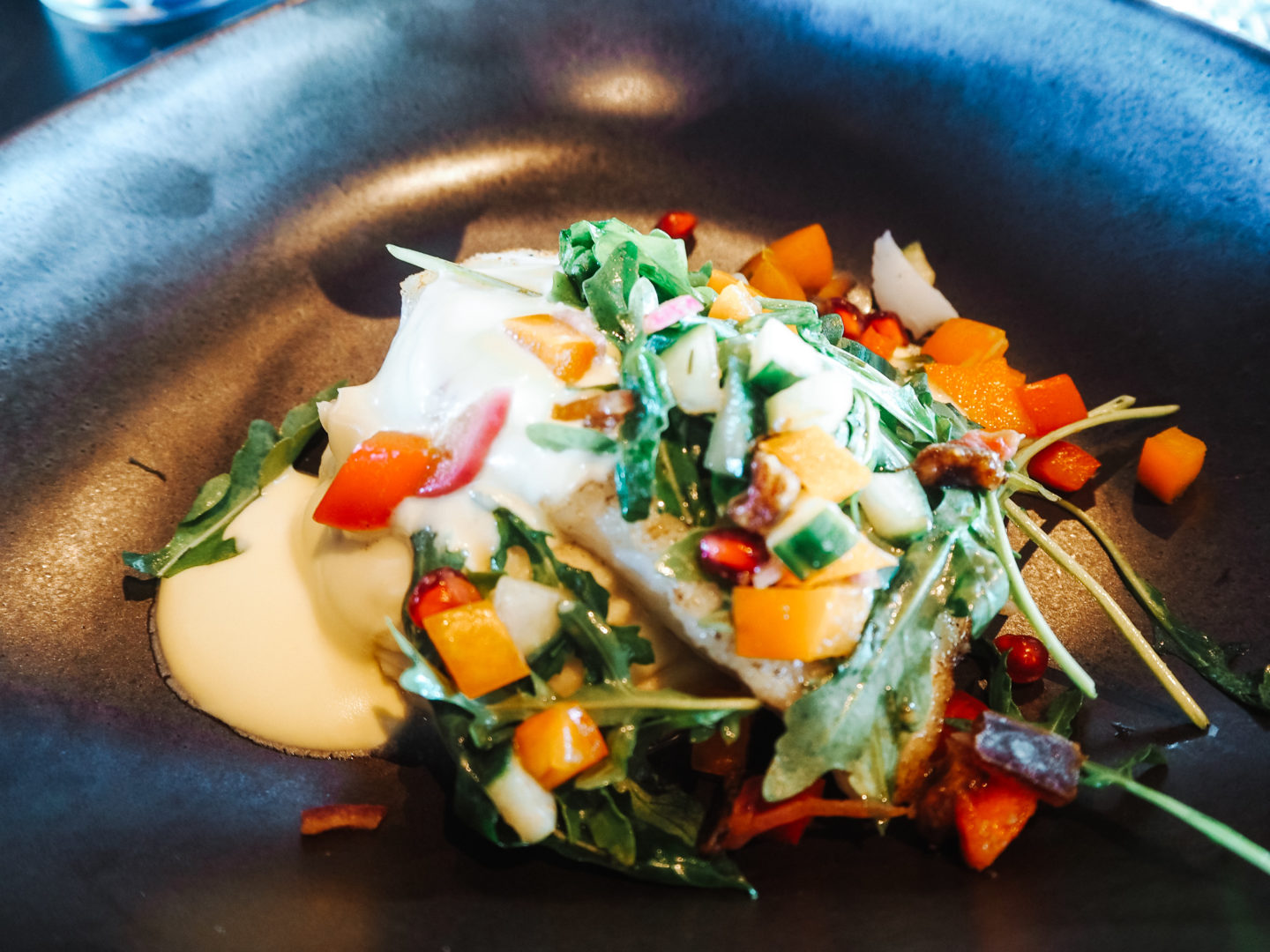 We had a lunch break at the fishing village of Ólafsvík. You wouldn't expect much from the food here, but I was pleasantly surprised by the food at Restaurant Sker. The food was tasty and contemporary, and I really enjoyed my fish. The view over the harbor was not too bad on the eyes either.
Kirkjufell
You've probably seen this mountain on Instagram before. Kirkjufell (or the Church mountain) is 463 meters high, and to capture the typical Kirkjufell picture, you have to take it with the small waterfall in front.
Djupalonssandur Beach
This black pebble beach is also a must on the Snæfellness Peninsula. Although the water may be tempting to take a dip, the currents are strong, and the water is treacherous here, so save you dip to the Blue Lagoon or another hot spring.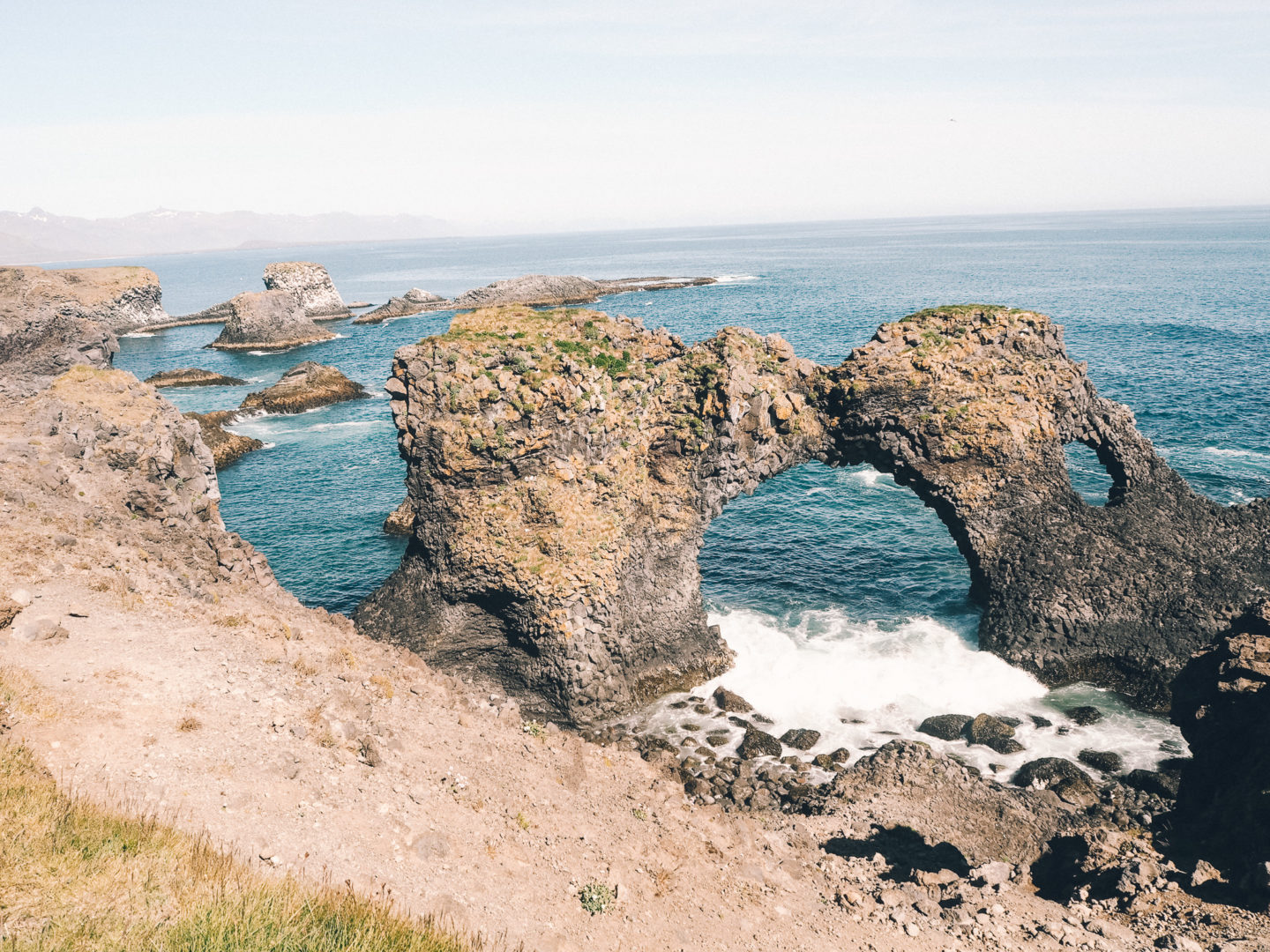 Miðgjá stone bridge
A photogenic natural stone arch.
Svalþúfa-Þúfubjarg rock formations
Rock formations along the coast on Snæfellness peninsula
Musargja
Another great photo option is the rock arch formation fo Musargja. You'll have the arch and water and in the background. But be careful there is no fence here, and it is a long way down.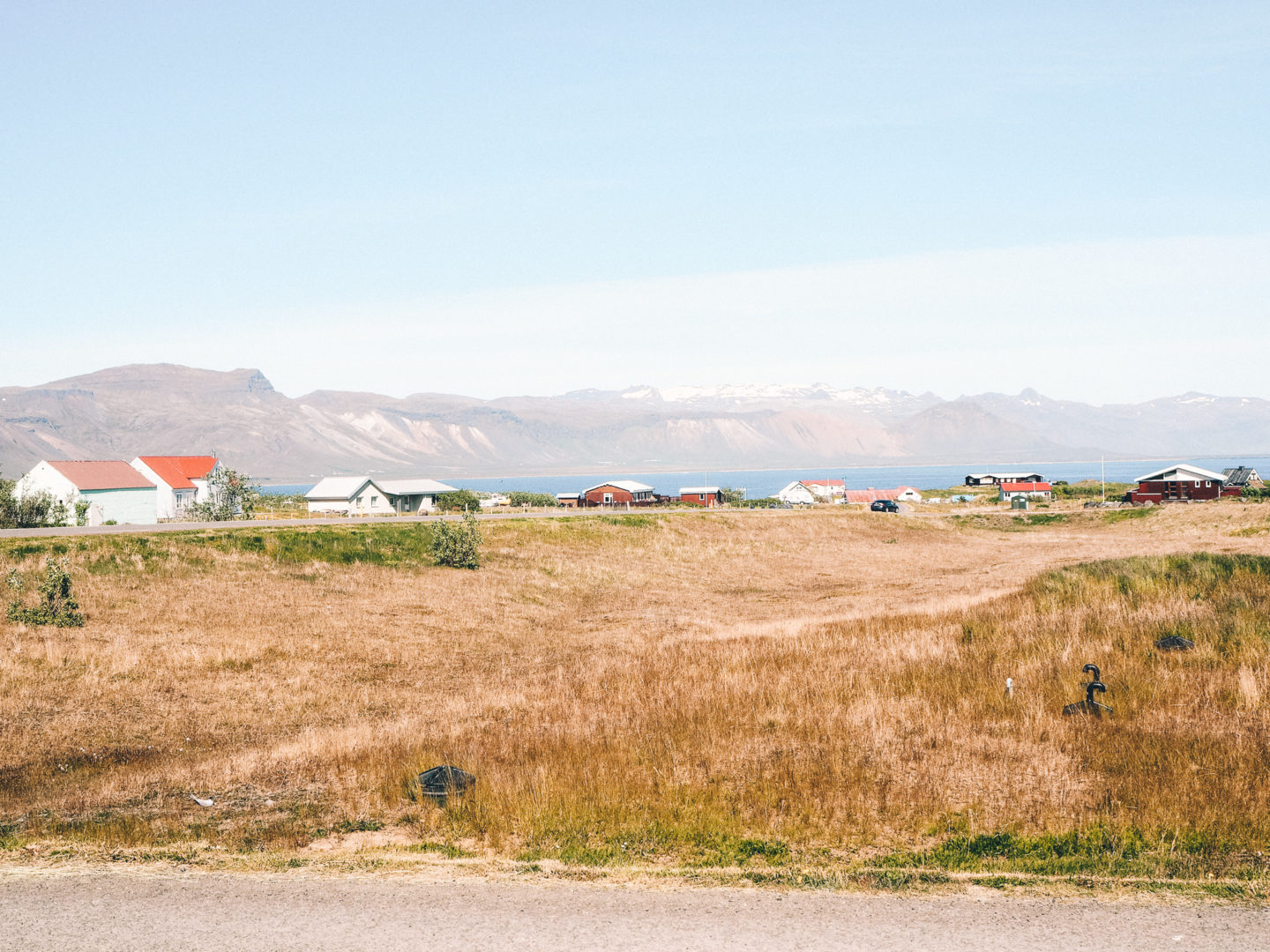 Hellnar
One of the oldest village on Snællfellness
Arnarstapi
A pretty little village on the tip of the peninsula
---
Danish Recap
Besøget på Snæfellnes halvøen var uden tvivl min favoritdel af Islandturen. Først og fremmest var der ikke særlig mange turister som fx Den Gyldne Cirkel, men det føltes også som om, jeg her besøgte et mere autentisk Island. Et Island med et rigt dyreliv, søvnige fiskerlandsbyer og naturskønne oplevelser. Det her er det Island, som de fleste turister, der er på et kort stopover går glip af.
Endnu en gang deltog jeg i en gruppetur på besøg ved Snællfellness halvøen for at spare penge på billeje.
Denne tur varede ca. 10 timer, og den gav mig mulighed for at besøge det meste af halvøen, men uden at føle, at man jappede igennem de forskellige stop.
Her er en lille fotodagbog fra min dag på Snæfellness halvøen:
Vi holdt et kort frokoststop i fiskerlandsbyen Ólafsvík. Man ville måske ikke umiddelbart forvente sig den store kulinariske oplevelse her, men jeg blev glædeligt overrasket over maden på Restaurant Sker. Maden var både udsøgt og tidssvarende, og jeg nød virkelig min fisk. Udsigten over havnen fra restauranten er heller ikke at kimse af.
Kirkjufell
Du har muligvis set dette bjerg på instagram før. Kirkjufell (eller kirkebjerget) er 463 meter højt, og for at tage det ikoniske Kirkjufell billede så skal du placere dig, så du har det lille vandfald i forgrunden.
Djupalonssandur strand
Denne sorte stenstrand er også et must at se på Snæfellness. Selvom vandet måske kan virke tillokkende til en lille dukkert, så er understrømmen stærk og vandet lumsk, så gem hellere din dukkert til Den Blå Lagune eller en anden varm kilde.
Miðgjá stenbro
En fotogen naturligformet bue af sten
Svalþúfa-Þúfubjarg klippeformationer
Klippeforationer langs kysten på Snæfellnesshalvøen
Musargja
En anden god fotomulighed er klippeformationen Musargja. Den naturlige bue af sten og med havet i baggrunden er det perfekte postkort. Men vær forsigtig, her er intet hegn og meget langt ned.
Hellnar
En af de ældste landsbyer på Snæfellness
Arnarstapi
En pæn lille landsby på tippen af af halvøen.