Cape Point and Boulders Beach should definitely be on your South African bucket list. Boulders Beach closeby Simon's Town is famous for being the best place to see African Penguins. They are also known as Donkey penguins because they sound a little bit like Donkeys. They have a white stomach with black spots and characteristic red splotch underneath their eyes, which they use to regulate the heat.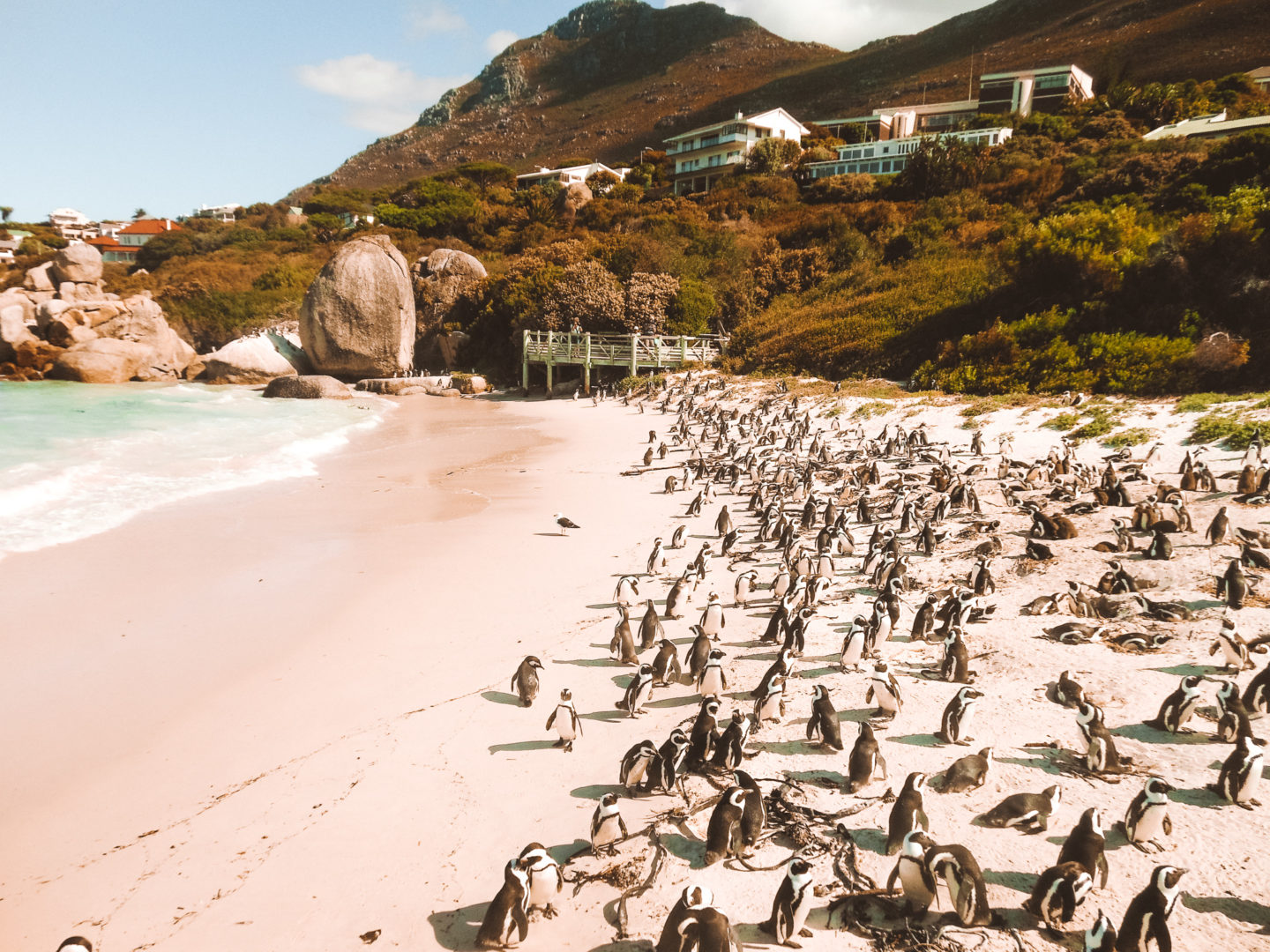 Visiting Boulders Beach is like being in Happy Feet.
Cape Point is located in Table Moutain National Park and contains numerous spectacular sights. Cape of Good Hope is the name of the point sailors had to pass to get to India. Actually, that was the reason for the Portuguese occupation of South Africa, because they needed a place to buy supplies and fixing their ships on the dangerous route to India. Previously Cape of Good Hope was called Cape of Storms, but the name was changed into Cape of Good Hope for a more positive vibe.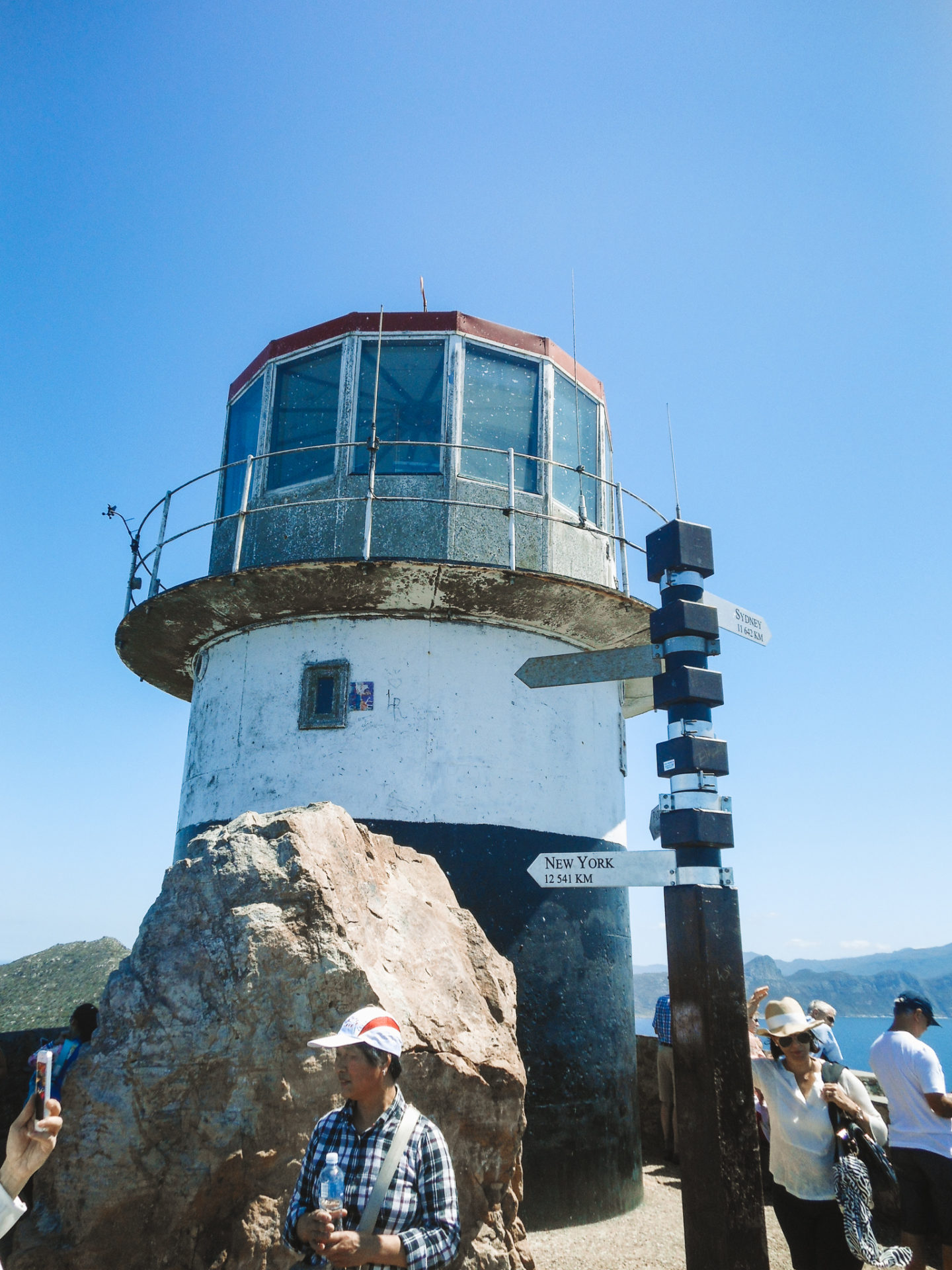 The Light House of Cape Point is more than 150 years old, and the stunning view alone makes it worth a visit. Get to the lighthouse by taking the funicular "Flying Dutchman" or be adventurous and climb the many stairs to the top.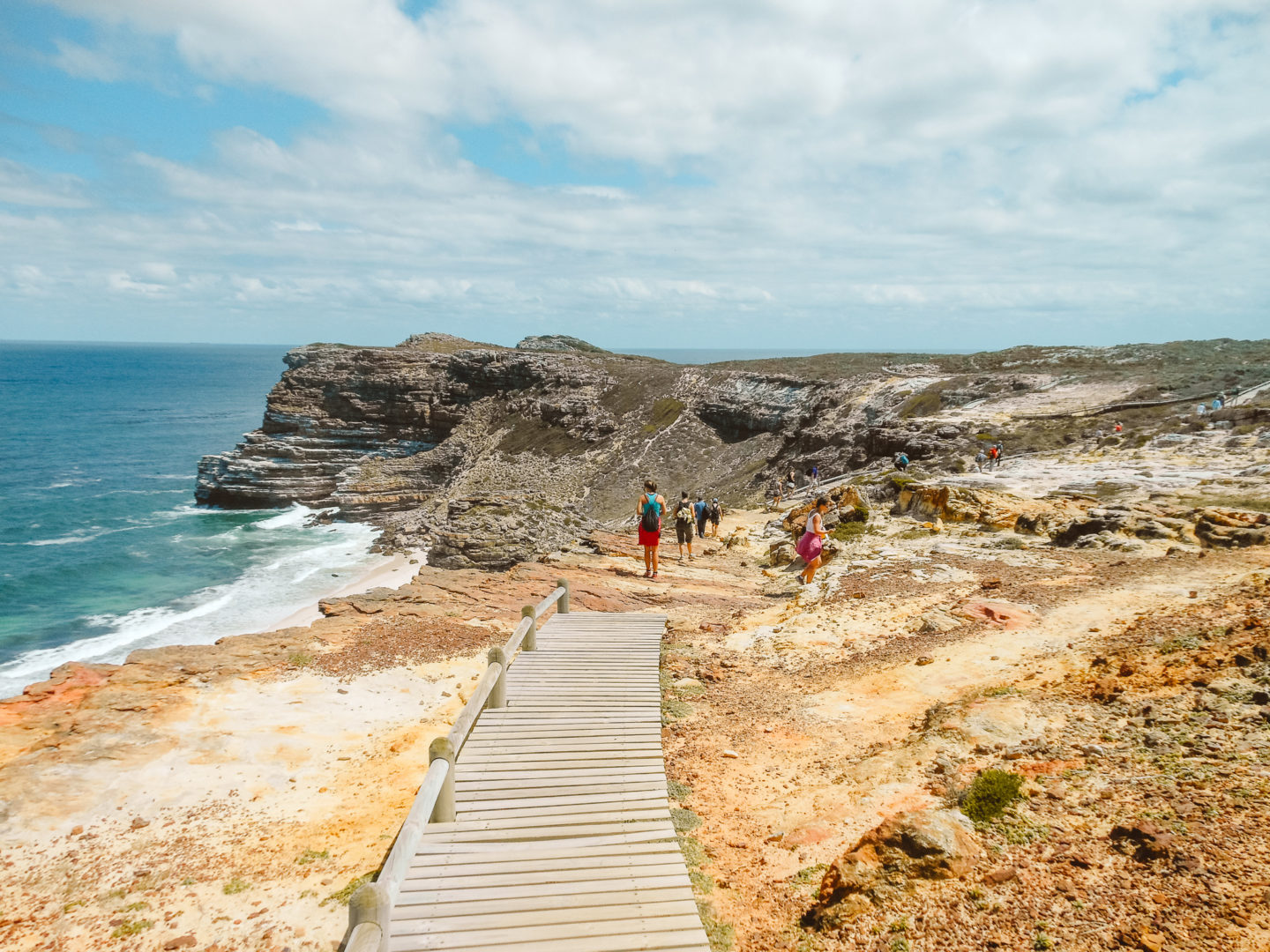 The beautiful nature in the national park is another stunning sight. There is a small path along the coast, leading to the very hyped sign of Cape Point.
Danish Recap: 
En af de ting man bliver nødt til at se i Sydafrika, er Cape Point og Boulders Beach. Boulders beach, der ligger tæt på Simon's Town, er bedre kendt som det fantastiske sted, hvor man kan se afrikanske pingviner. De går også under et andet navn, nemlig æselpingviner, fordi de lyder lidt som æsler. De er hvide på mave med små sorte pletter, og har nogle karakteristiske røde plamager under øjnene. De bruger disse plamager til at varmeregulere.
Cape Point ligger i Table Mountain National Park og indeholder flere forskellige besøgelsesværdige steder. Kap det gode håb (Cape of Good Hope) er navnet for det punkt, sømændende skulle passere for at sejle mod Indien. Faktisk var det en af grundene til at portugiserne slog sig ned i Sydafrika, for de havde behov for et sted på ruten mod Indien, hvor de kunne hente forsyninger og reparere skibene på den farefulde færd. Tidligere havde den navnet Cape of Storms, men skiftede navn for at give det et mere positivt tilnavn.
Cape Points fyrtårn er mere end 150 år gammelt, og er et besøg værd for udsigten alene. Fyrtårnet kan nås ved at tage svævebanen "Den flyvende hollænder" (Flying Dutchman) eller man kan bestige de mange trin.
Den smukke natur i nationalparken er bestemt også værd at kaste et blik på. Der er en fin lille sti, hvor man kan gå langs kysten til det hypet skilt for Cape Point, hvor man må kæmpe med de mange turister om at få et billede bag skiltet.