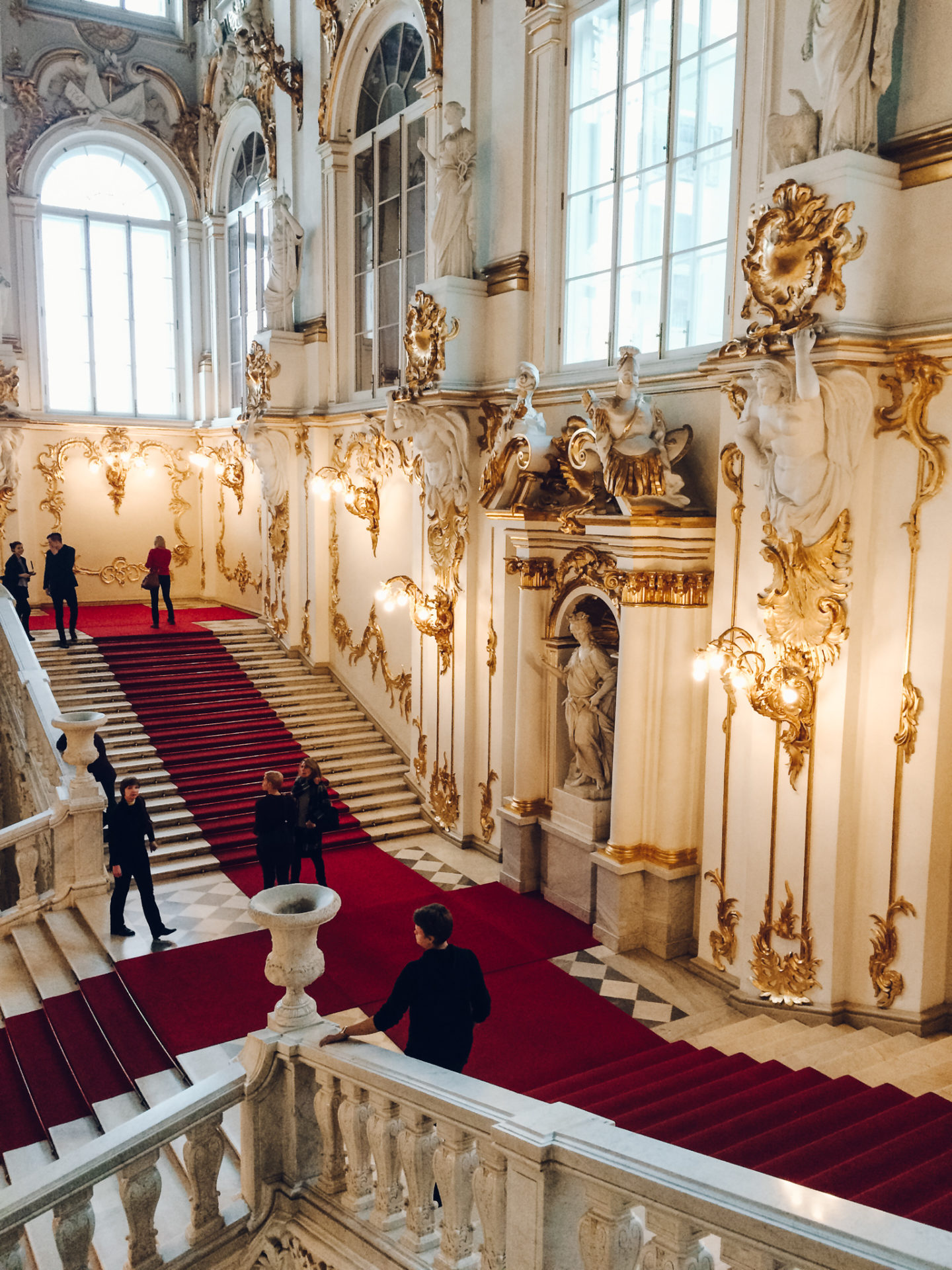 I was recently watching one of my favorite films; Wes Anderson's masterpiece, Grand Budapest Hotel. This little gem of a film takes place in the fictional Republic of Zubrowka at the beautiful and elegant Grand Budapest Hotel. In the film, we are following the main characters, the infamous but respected concierge Monsieur Gustave (played by Ralph Finnes), and his new lobby boy Zero (played by Tony Revolori), who are running away from the beginning of a fascistic regime, murder charges, and a former regular guest's vengeful son. But it is also a story of "Old Europe".
Wes Anderson was inspired by the Austrian writer Stefan Zweig, who wrote the book "Die Welt von Gestern" (The World of Yesterday). Here Zweig mourns the loss of how Europe used to be before the World Wars. A world with impeccable manners, a focus on the cultural formation and proud traditions. Although The Grand Budapest Hotel is not a memoir of Stefan Zweig, the character of Monsieur Gustave represents Old Europe, which Stefan Zweig is describing.
I have always been fascinated with Old Europe, though I am glad, I being a woman, don't have to relive the epoch. But it was a time of coffee culture in Vienna, summers in seaside towns, nights at the opera and grand train journeys. A time before mass tourism and Instagram dictating where to visit next. This guide is to inspire you to get a feel of nostalgia and a hint of that the Old European Charm.
All onboard The Orient Express from Paris all the way to Istanbul
You may have heard The Orient Express from the crime novel by Agatha Christy. Today it is a unique travel experience that combines luxury and nostalgia perfectly. The trains have different routes, but the most popular is from Paris to Venice. It doesn't come cheap, but it is a once-in-a-lifetime experience, and it will make you feel like you're traveling back in time. This one is high up on my personal bucket list!
Visit some of the old Coffee houses in Vienna
Vienna is famous for its coffee houses that used to house cultural salons, where the intellectuals would discuss contemporary ideas and culture. Some of the best known in Vienna is Demel or Sacher. Here you can taste the famous Sachertorte.
Visit the thermal baths at Gellert Hotel in Budapest
A must when visiting Budapest is to try one of the city's thermal baths, and what better place than the beautiful Hotel Gellert. I went here in 2013 on my interrail tour and actually sat next to Joseph Finnes and his wife in one of the outdoor pools. He was in Hungary to shoot the second season of American Horror Story. The idea of thermal baths is that all the baths have different temperatures, and you then stimulate the blood circulation by shifting between hot and cold pools.
Explore Skt. Petersburg
A city that embodies Old Europe is Skt. Petersburg. Look at art by world-renown art at The Hermitage Museum. Visit the very Insta-worthy pretty blue palace of Catherine's palace. Take a tour down the canals and enjoy a glass of sparkling wine. Watch a ballet show at Mariinsky Theatre.
Get Afternoon Tea in London
No visit to London is complete without having proper Afternoon Tea. There are so many amazing places to get your Afternoon Tea, but to experience that Old Europe charm, why not get Afternoon Tea at a palace? Kensington Palace (the home of Will and Kate) offers Afternoon Tea at the orangery and is very delicious. Enjoy a walk in the Kensington Garden afterward.
Visit the opera in Prague or Milan
Attending the opera back in the days was both a chance to listen to great music, but it was also a way to see and be seen by other people. Wear your best outfit and remember to bring a pair of theatre binoculars if you want to get the best experience.
Explore Venice
Another city that screams old Europe is Venice. Stroll around the canals, visit St. Marcus Church, visit colorful Burano and Murano, and if you want a special experience; attend a masked ball.
Visit the Seaside town of Skagen in Denmark
This little Seaside Town in the northern part of Jutland has been a favorite among the Danish Elite since the 19th century. It has attracted artists because of the specific light, with P.S. Krøyer, Michael Ancher, and Anne Ancher as some of the most famous artists. Stay at the historic Ruths Hotel, look at the famous art pieces at Skagens Kunstmuseum and eat the historical institution of Brøndums Hotel.
Skiing in Zakopane in Poland
You may not think of skiing in connection with Poland, but Zakopane in the Tatra mountains in Poland is a great place to spend time during the winter. If you wanna try something different than the Alpes, why not go skiing for less than half of the price. Go skiing, visit the pretty Morskie Oko, and enjoy the amazing nature. Zakopane is located close to Krakow, so it is a great chance of combining a cityscape in historical Krakow with a stunning nature experience in Zakopane.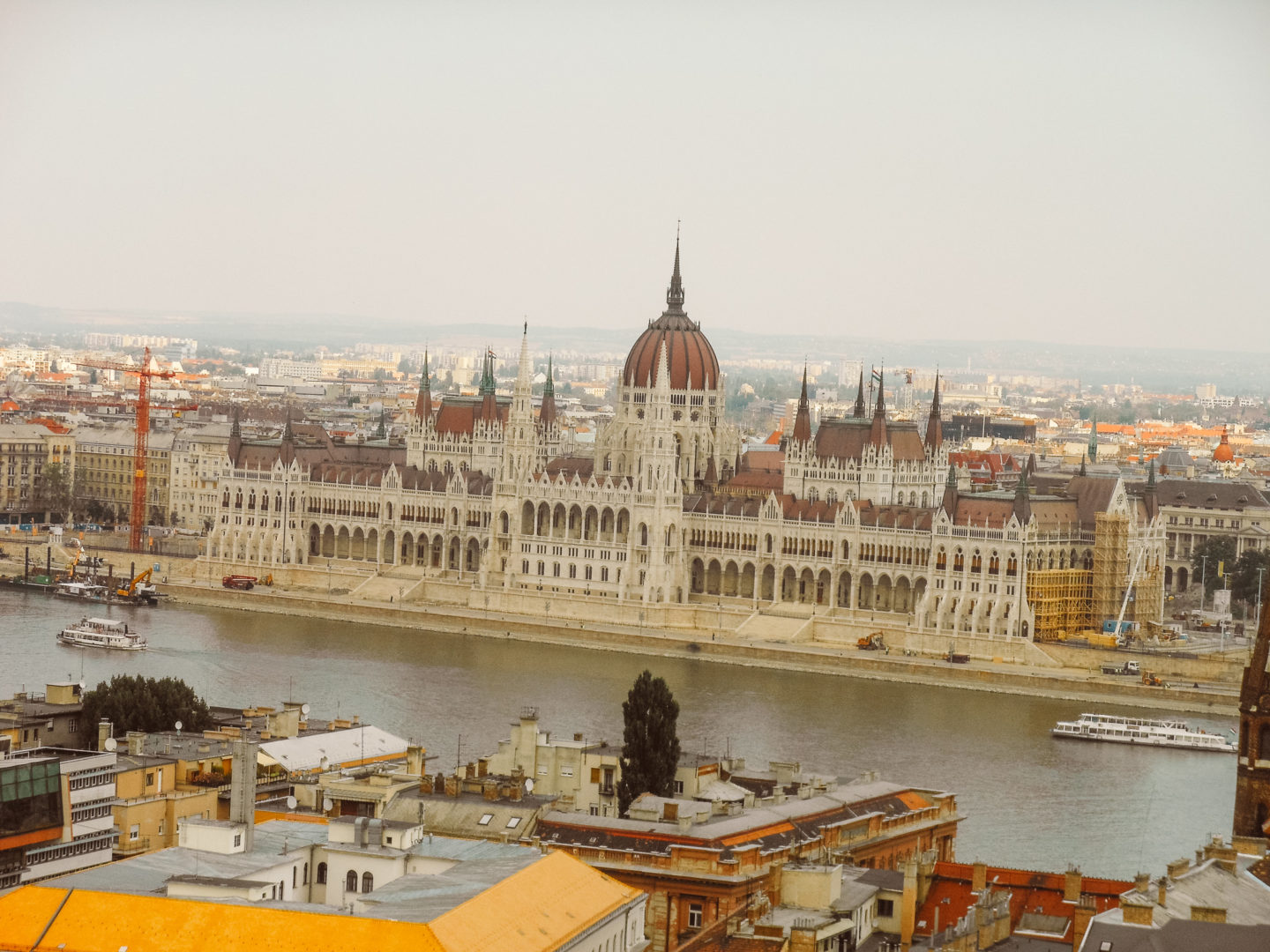 An der Schönen Donau
Another way to experience the old European charm is to take a cruise down the Danube River. For instance, join Avalon Waterways and cruise from Budapest to Vienna via Bratislava and Melk. Dive down into a good book on deck and enjoy the changing of landscapes as the boat makes its way down the Danube River. This is as much about the journey as the destination in itself.
---
Danish Recap
Jeg genså en af mine absolutte yndlingsfilm forleden; Wes Anderson's mesterværk "Grand Budapest Hotel". En lille filmperle, der foregår i den fiktive republik Zubrowka på det overdådige og elegante Grand Budapest Hotel. I filmen følger vi hovedpersonerne, den berygtede men respekterede concierge Monsieur Gustave (Ralph Finnes), og hans nye lobbydreng Zero (Tony Revolori), som er på flugt fra et begyndende facistisk regime, mordanklager og en afdød stamgæsts hævngerrige søn. Men det er også historien om "Det gamle Europa".
Wes Anderson var dybt inspireret af den østrigske forfatter Stefan Zweig, der skrev sin berømte memoir "Die Welt von Gestern" (En verden af i går). Heri begræder Zweig tabet af et Europa, der var før verdenskrigenes tid. En verden med upåklagelige manerer, et fokus på dannelseskultur og stolte traditoner. Selvom filmen ikke er baseret direkte på Stefan Zweigs biografi, så er karakteren Monsieur Gustave repræsentant for det gamle Europa, som Stefan Zweig beskriver det.
Jeg har altid været enormt fascineret af den svundne tid, som "Det Gamle Europa" repræsenterer, omend jeg er glad for, at jeg som kvinde ikke skal genleve tiden. Men det var en tid af de litterære kaffesaloner i Wien, sommer i små hyggelige badebyer, aftener i operaen og store togrejser. En tid før masseturisme og før instagram dikterede vores næste punkt på bucketlisten. Denne guide er for at inspirere dig til at få følelsen af nostalgi og af den gamle europæiske charme.
Hop ombord på Orientekspressen fra Paris hele vejen til Istanbul
Du har muligvis hørt orientekspressen omtalt i forbindelse med Agatha Christies berømte krimi "Mordet i Orientekspressen". I dag er det en unik rejseoplevelse, der kombinerer luksus og nostalgi i en perfekt sammenblanding. Togene har forskellige ruter, men den mest populære er fra Paris til Venedig. Det er dog en noget pebret affære, men ikke destomindre en oplevelse for livet, der vil få dig til at føle, at du rejse tilbage til en anden tidsalder. Den er højt oppe på min personlige bucketliste.
Besøg nogle af Wiens gamle kaffesaloner
Wien er berømt for sine kaffesaloner, der også har været samlingssteder for den europæiske litterære elite, der diskuterede kunst og samfundsmæssige strømninger. Nogle af de bedst kendte er Demel eller Sacher. På cafe Sacher kan du desuden smage den udsøgte berømte kage, Sachertorte.
Besøg de termiske bade på Gellert Hotel i Budapest
En ting, man ikke må snyde sig selv for i Budapest, er en tur i en af byens termiske bade, og hvis man vil have følelsen af det gamle Europa, er der intet bedre sted end det smukke Hotel Gellert. Jeg besøgte stedet i forbindelse med min anden interrailtur i 2013 og sad faktisk side om side med Joseph Finnes og hans kone i et af de udendørs bassiner. Han var i Ungarn for at optage anden sæson af Tv-serien "American Horror Story". Tankegangen bag de termiske bade er, at badene har forskellige temperaturer, og du derved kan stimulerer blodcirkulationen ved at hoppe fra et bassin med fx 40 grader til et med 15 grader og derefter til et med 25 grader.
Udforsk Skt. Petersborg
En by, der virkelig er gennemsyret af det gamle Europa er Skt. Petersborg. Se på verdenskendt kunst på Herimitage Museet, se det smukke og instavenlige, blå palads, Katarina den Stores Palads. Tag på en bådtur ned ad kanalerne med et glas mousserende vin i hånden eller se en ballet på Mariinsky Teatret.
Få Afternoon Tea i London
Intet besøg i London er komplet uden en gang ægte Afternoon Tea. Der er så mange fine og fantastiske steder, der tilbyder Afternoon Tea, men for at opleve den gamle europæiske ånd, hvorfor så ikke at nyde den på et slot? Kensington Palace (Prins William og Kates hjem) serverer Afternoon Tea i slottets orangeri, og det er en udsøgt fornøjelse samt det tætteste, du kommer på at være royal for en dag. Nyd efterfølgende en gåtur i den fine Kensington Garden.
Besøg operaen i Prag eller Milano
At besøge operaen i starten af 1900-tallet var ikke bare en chance for at lytte til god musik, men også en måde at se og blive set af andre mennesker. Ifør dig dit stiveste puds og husk at medbringe en teaterkikkert for at få den fulde oplevelse.
Udforsk Venedig
En anden by, der omfavner det gamle Europa er Venedig. Spadser rundt langs kanalerne, besøg St. Markuskirken og besøg de farverige øer Burano og Murano. Hvis du ønsker en sjov og anderledes oplevelse, så deltag i et veneziansk maskebal.
Besøg Skagen
Den gamle badeby Skagen på toppen af Jylland, har været et yndet feriemål blandt Danmarks elite siden 1900-tallet. Byen har også tiltrukket en stor gruppe af kunstnere pga. det helt særlige lys, der falder over Skagen, bedst kendt er nok P.S. Krøyer og Michael og Anne Ancher. Bo på det historiske Ruths Hotel, se på de berømte Skagens Malerier på Skagens Kunstmuseum og spis på Skagensmalernes favoritsted, Brøndums Hotel.
Stå på i Zakopane i Polen
Du forbinder muligvis ikke umiddelbart Polen med skisport, men polske Zakopane i Tatrabjergene er det perfekte sted at tilbringe lidt kvalitetstid over vinteren, hvis du vil prøve et (væsentligt) billigere alternativ til alperne. Stå på ski, besøg smukke Morskie Oko og nyd den storslåede natur. Zakopane ligger desuden tæt på Krakow, så det er en oplagt mulighed for at kombinere lidt storbysferie i Krakow med store naturoplevelser i Zakopane.
An der Schönen Donau
En anden måde at opleve den gamle europæiske charme er ved at tage på krydstogt på Donaufloden. Tag fx med Avalon Waterways og cruise fra Budapest til Wien via Bratislava og Melk. Slap af på dækket med en god bog, og nyd udsigten over det foranderlige landskab af Donaufloden igennem flere lande. Her er det ikke blot destinationen, der er den store oplevelse, men ligeså meget rejsen i sig selv.