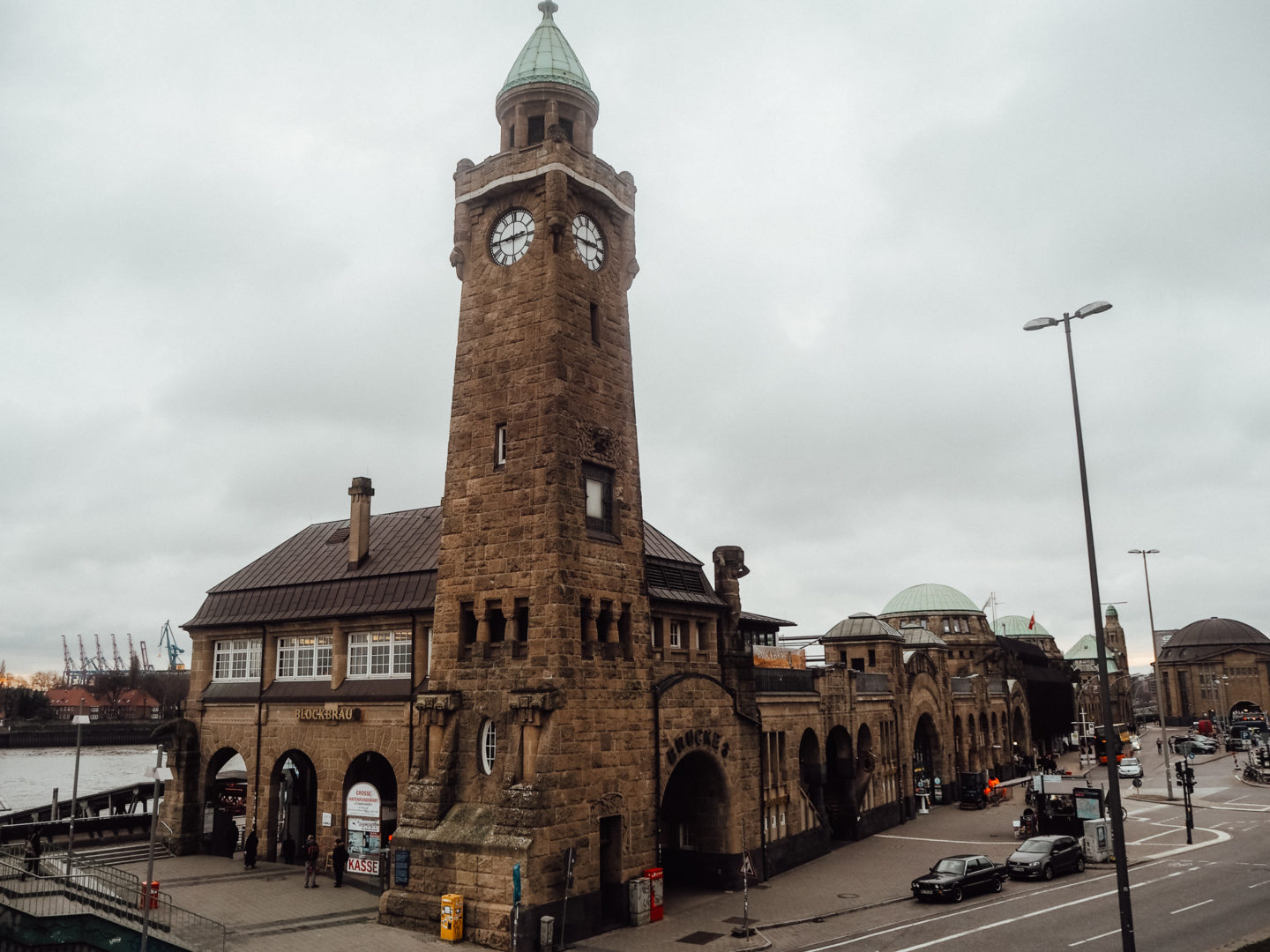 So, you've seen Berlin and want to see what else Germany has to offer, well Hamburg is a great option. The city has the perfect size for a weekend trip with your pals and is easy to get to. I went with my friend Christina to explore the city in Northern Germany.
Where to stay
$
Meininger Hamburg City Center
Goetheallee 11
22765 Hamburg
$$
Ibis Hamburg City
Amsinckstraße 3
20097 Hamburg
$$$
Sir Nikolai
Katharinenstraße 29
20457 Hamburg
What to see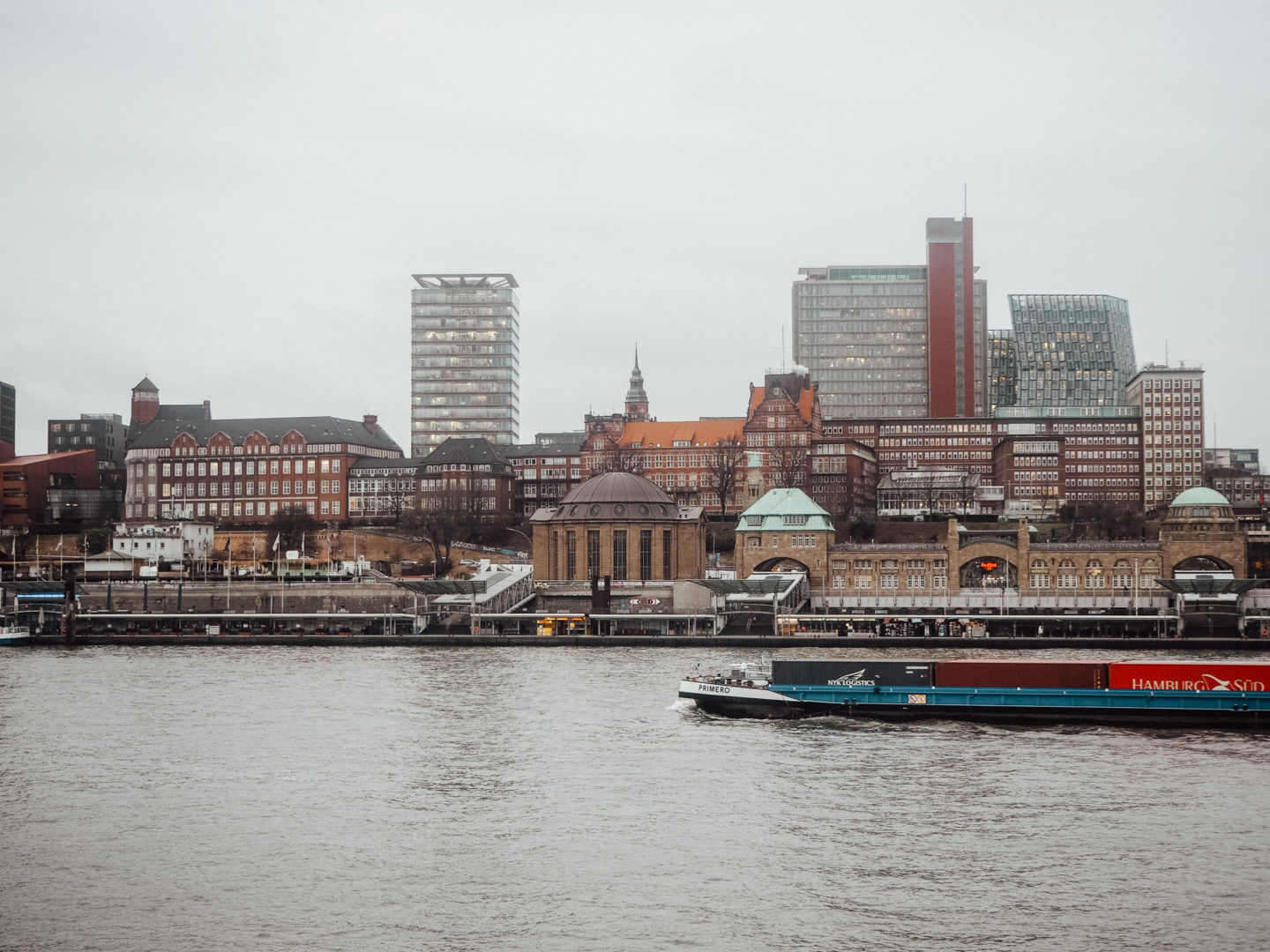 Exploring Hamburg with Sandemans New Europe Tours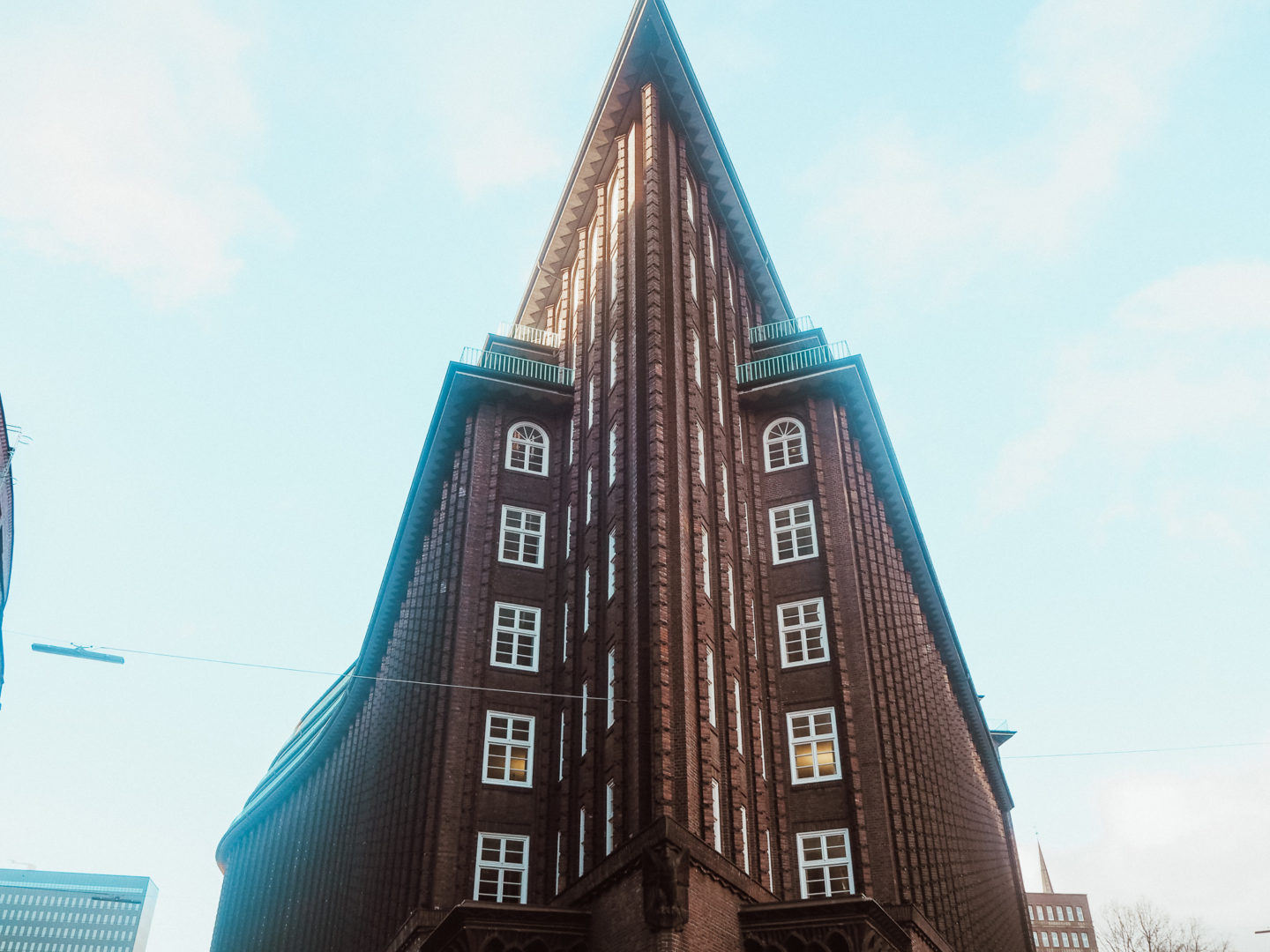 The best way to get an overview of the city is to join a free walking tour, that will take you around the main areas of the city. We joined Sandeman's free walking tour, and it gave us a good sense of the city and the vibe of the different areas. The tour starts at the town hall square and takes you around some of the main attractions of the city.
Glockengießerwall 5, 20095 Hamburg
Entrance: 14 €
This cool museum has so much interesting art from various historical periods. The museum is huge, so it is a good idea to pick out what you want to see ahead. Another great tip for exploring the museum is the read the information sheets. They'll give you information about specific art pieces. The museum shop is also worth a visit.
Walkthrough the old Elbe Tunnel.
St. Pauli 1, 20359 Hamburg
It is now possible to walk through the old Elb Tunnel 24 meters beneath the surface. The tunnel was built in 1911 and is decorated with old tiles. If you're having a bit of claustrophobia, it may be a good idea to take the elevator down to the tunnel instead of the stairs. From the other side of the tunnel, you can take great pictures of Hamburg's skyline from the waterfront but walking through the tunnel in itself is also quite amusing.
Marseiller Str., 20355 Hamburg
Planten un Blomen is a nice haven in Hamburg to rewind after some sightseeing. I loved the Japanese Garden, with a calm pond and a Japanese teahouse. Another highlight is the water and light show in the park during summertime, which is equally kitsch and cool at the same time.
Explore the area of Speicherstadt
The hip area of Hamburg is Speicherstadt, which is the old warehouse area and a UNESCO World Heritage site. The district is very pretty with the old warehouses and was built as a free zone back in the days. It is quite nice and cozy to walk around in the area.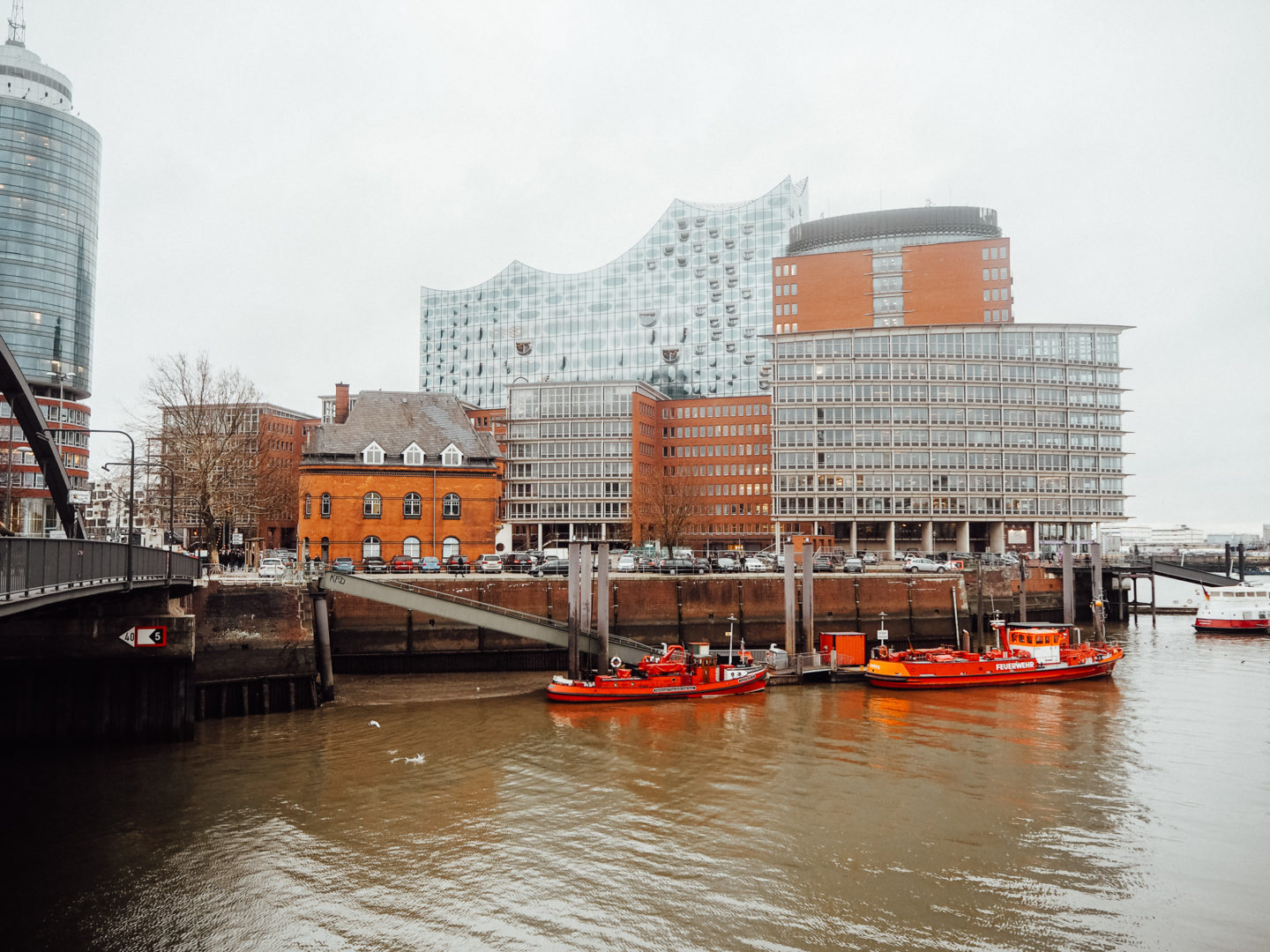 See the architectural gem Elphilharmonie
Platz der Deutschen Einheit 1, 20457 Hamburg
The Elphilharmonie is the new concert hall in the HafenCity area and opened in 2017. You can enjoy the view over the harbor from the Elphilharmonie Plaza. The tickets cost 2€ per person and can be reserved on their website.
The Town hall square
Rathausmarkt 1, 20095 Hamburg
The square at the town hall of Hamburg is the heart and soul of this city. Placed in front of the pretty town hall, enjoy the huge Christmas market here if you're visiting during November or December.
Party at Reeperbahn
Hamburg is infamous for Reeperbahn, which can best be described as a combination of the Red-Light District in Amsterdam and Temple Street in Dublin. There are several bars, clubs, and restaurants in this area, and a festive vibe. Be aware though, there is a specific street called Herbertstraße running parallel with Reeperbahn, which is a street with prostitutes in the windows. Women and minors are not allowed here.
Where to eat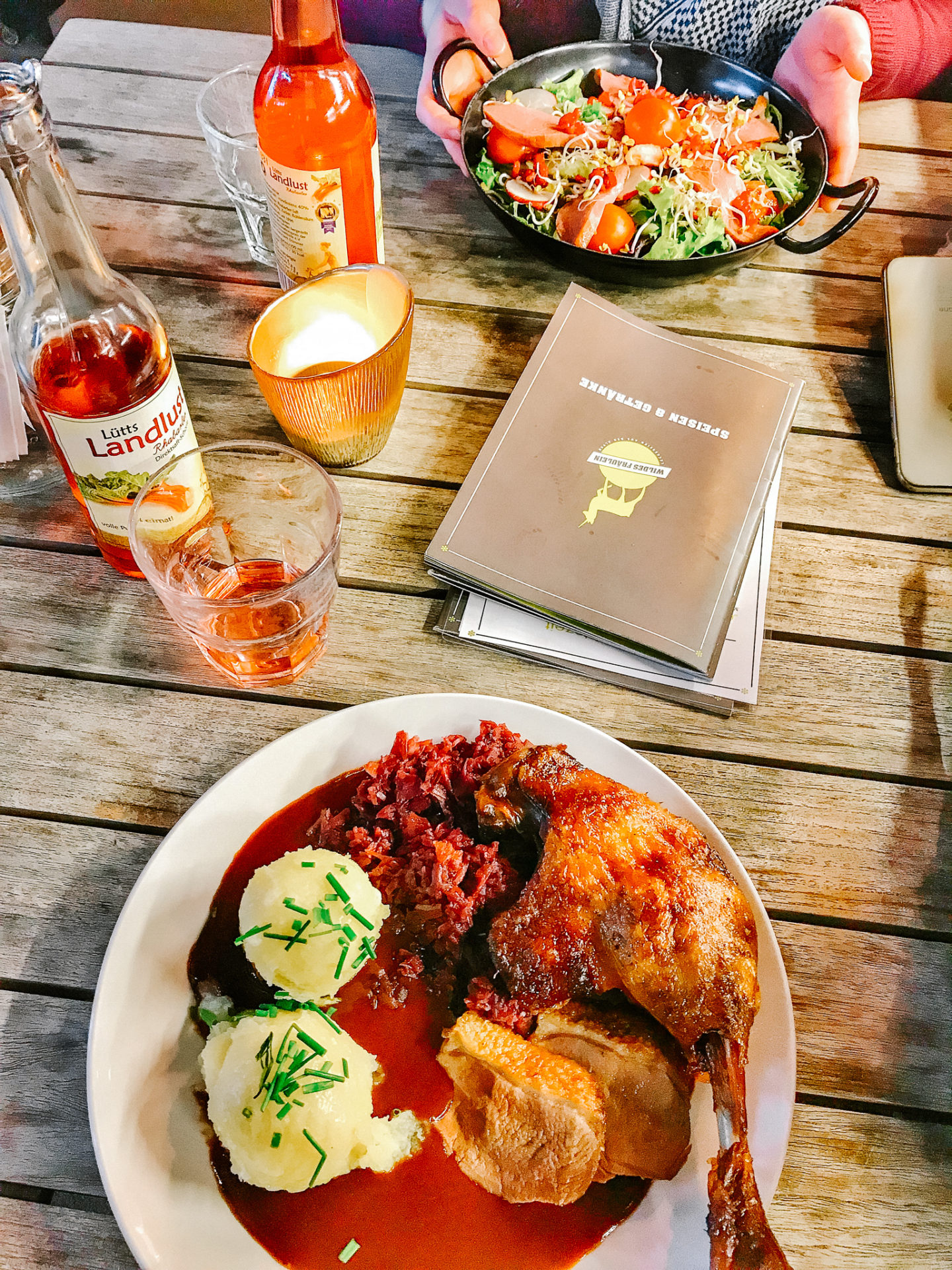 Überseeboulevard 2, 20457 Hamburg
Located in the area of HafenCity, this chilled restaurant is perfect for a lunch spot on your sightseeing tour. The food is tasty, and the atmosphere is relaxed.
Taubenstraße 15, 20359 Hamburg
This little cafe is very girly and perfect for a tea stop on your girls' weekend. They serve delicious cakes and tea, and the interior of the cafe is as girly as it gets. They don't take credit cards, so be sure to bring enough cash.
Brodschrangen 1-5, 20457 Hamburg.
I can't recommend this place enough. It was actually by coincidence that we stumbled upon this place, but it was the best food I had in Hamburg. We went all in and had three courses, and the food and service were impeccable. Especially my dessert still reminiscence with me; it was different variations over carrots, and it was tasty and innovative.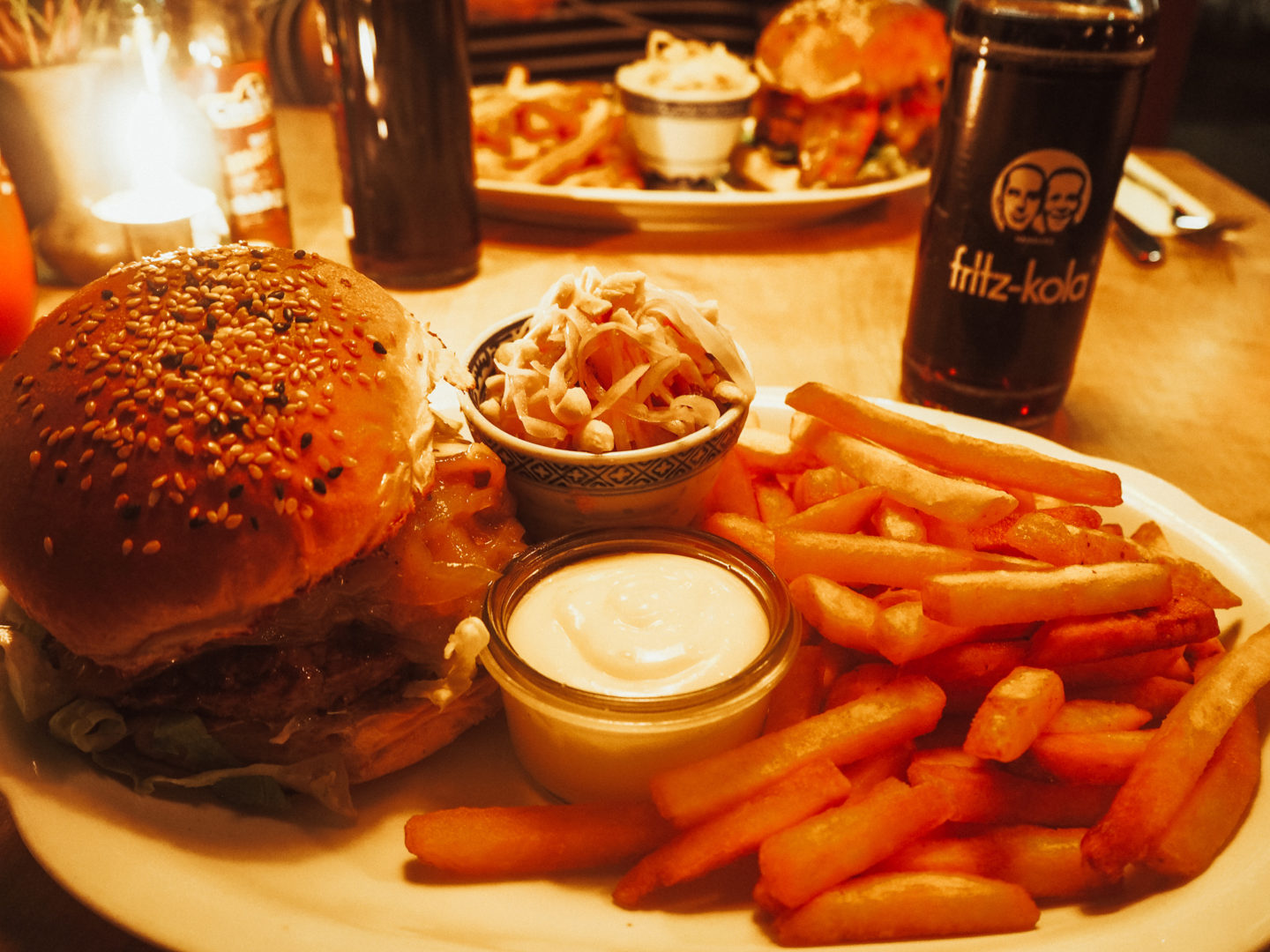 Clemens-Schultz-Straße 40, 20359 Hamburg
Grilly Idol Burger is the place for burgers in Hamburg. Choose your burger and add fries, sauce, and coleslaw for an extra 5€. The place is very cozy and low key, and they have great options for vegetarians or vegans too.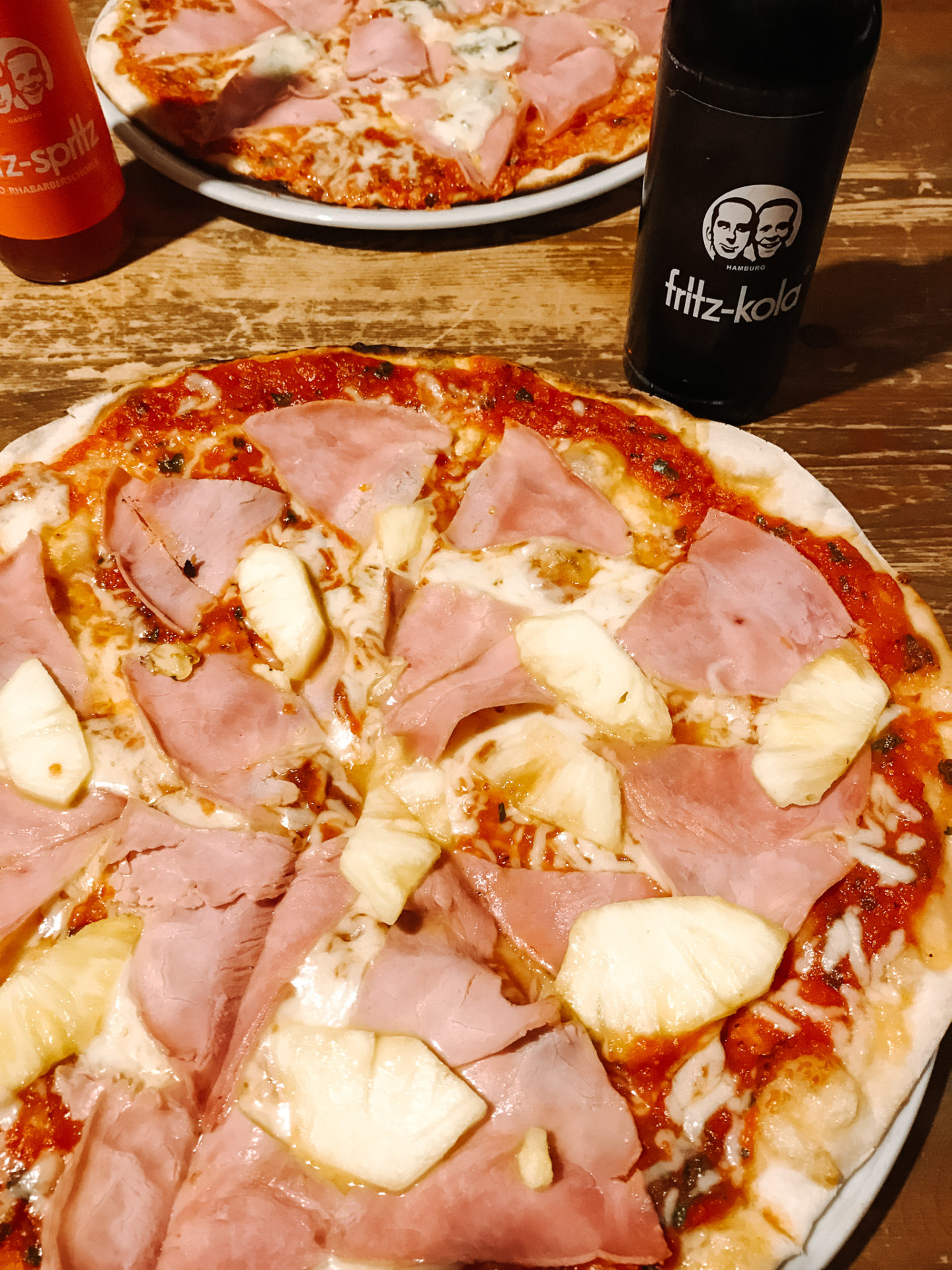 Lincolnstraße 10, 20359 Hamburg
This place is very chilled and non-pretentious. The pizza is tasty and very popular among locals.
---
Danish Recap
Hvis du allerede har besøgt den tyske hovedstad og måske tænker på, hvad vores naboland ellers kan byde på, så bør Hamborg være din næste tyske destination! Byen har den perfekte størrelse til en weekendtur med vennerne, og den er nem at komme til fra Danmark. Jeg tog min veninde Christina under armen og udforskede byen i det nordtyske.
Bo her
$
Meininger Hamburg City Center
Goetheallee 11
22765 Hamburg
$$
Ibis Hamburg City
Amsinckstraße 3
20097 Hamburg
$$$
Sir Nikolai
Katharinenstraße 29
20457 Hamburg
Udforsk
Udforsk Hamborg med Sandemans New Europe Tours
Den bedste måde at få et hurtigt overblik over byen på er ved at deltage i en gratis byvandring, der tager dig igennem hovedområderne i byen. Vi deltog i Sandemans gratis walking tour, og den gav os en virkelig god fornemmelse af byen og de forskellige områders atmosfære. Turen begynder ved Rådhuset og tager dig forbi flere af byens hovedattraktioner.
Glockengießerwall 5, 20095 Hamburg
Entrance: 14 €
Dette cool museum har enormt meget interessant kunst fra forskellige kunsthistoriske perioder. Museet er enormt, så det kan være en god idé at udvælge sig nogle bestemte rum eller værker, du gerne vil se på forhånd. Et andet godt tip til at udforske museet er at læse de forskellige informationsark, der står tæt på dørene i de større rum på museet. De giver dig en masse viden om et bestemt værk i rummet. Museumshoppen er også et besøg værd!
Gå igennem den gamle Elb tunnel
St. Pauli 1, 20359 Hamburg
Det er nu muligt at gå igennem den gamle Elb Tunnel 24 meter under jordens overflade. Tunnelen blev bygget i 1911 og dekoreret med gamle fliser. Hvis du har en mild grad af klaustrofobi, så kan være en god ide af tage elevatoren ned i stedet for trappen. Fra den anden side af tunnellen kan man tage fine billeder af Hamborgs skyline fra vandsiden, men at gå igennem tunnelen i sig selv er også en sjov oplevelse.
Marseiller Str., 20355 Hamburg
Planten un Blomen er en fin oase i Hamborg, hvor man slappe af efter lidt sightseeing. Jeg var især betaget af den japanske have med dens beroligende dam og et japansk tehus. Et andet højdepunkt er det lys- og vandshow, man kan opleve i parken i sommermånederne, som både er kitschet og fedt på samme tid.
Udforsk Speicherstadt-området
Det hippe område i Hamborg, Speicherstadt er et gammelt pakhusområde og på UNESCOs Verdensarvsliste. Området er kønt med de gamle pakhuse, der i sin tid blev bygget som en fristad. Nyd en hyggelig gåtur i området.
Se den arkitektoniske perle Elphilharmonie
Platz der Deutschen Einheit 1, 20457 Hamburg
Elphilharmonie er den nye koncerthal i HafenCity-området og åbnede i 2017. Du kan nyde udsigten over havnen fra Elphilharmonie Plaza. Billetterne koster 2 € per person og kan reserveres på deres hjemmeside.
Rådhuspladsen
Rathausmarkt 1, 20095 Hamburg
Rådhuspladsen er Hamborgs hjerte. Placeret foran det prægtige rådhus kan man her nyde det årlige julemarked i november og december måned.
Fest på Reeperbahn
Hamborg er berygtet for Reeperbahn, der bedst kan beskrives som en kombination af Red-Light Distriktet i Amsterdam og Tempel Street i Dublin. Eller Jomfru Ane Gade i Aalborg i dansk kontekst. Der er et hav af barer, klubber og restauranter i dette område og en festlig stemning. Vær dog opmærksom på, at der en specifik gade ved navn Herbertstraße, der løber parallelt med Reeperbahn, som er en gade med prostituerede i vinduerne. Her er kvinder og mindreårige ikke velkomne.
Spis her
Überseeboulevard 2, 20457 Hamburg
Lokaliseret i HafenCity-området finder du denne afslappede restaurant, der er det perfekte frokoststop på din sightseeing. Maden er velsmagende og atmosfæren afslappende.
Taubenstraße 15, 20359 Hamburg
Denne lille café er virkelig tøset og perfekt til en gang eftermiddagste i løbet af en tøseweekend. De serverer kage og te, og indretningen kan næsten ikke blive mere piget. De tager ikke kreditkort, så husk at medbringe nok kontanter.
Brodschrangen 1-5, 20457 Hamburg.
Jeg kan ikke anbefale dette sted nok! Det var faktisk et rent tilfælde, at vi faldt over stedet, men det var det bedste mad, vi fik i Hamborg. Vi gik all in og bestilte en treretters menu, og både maden og betjeningen var upåklagelig. Navnlig desserten gjorde indtryk på mig; det var forskellige variationer over gulerod, og det var virkelig lækkert og innovativt.
Clemens-Schultz-Straße 40, 20359 Hamburg
Grilly Idol Burger er stedet at spise burgers i Hamborg. Vælg din burger, tilføj fritter, sauce og coleslaw for 5 € ekstra. Stedet er virkelig hyggeligt og jordnært, og de har også gode valgmuligheder til vegetarer og veganere.
Lincolnstraße 10, 20359 Hamburg
Dette sted er virkelig ikke-prætentiøst og afslappet. Pizzaerne er lækre og yderst populære blandt de lokale.