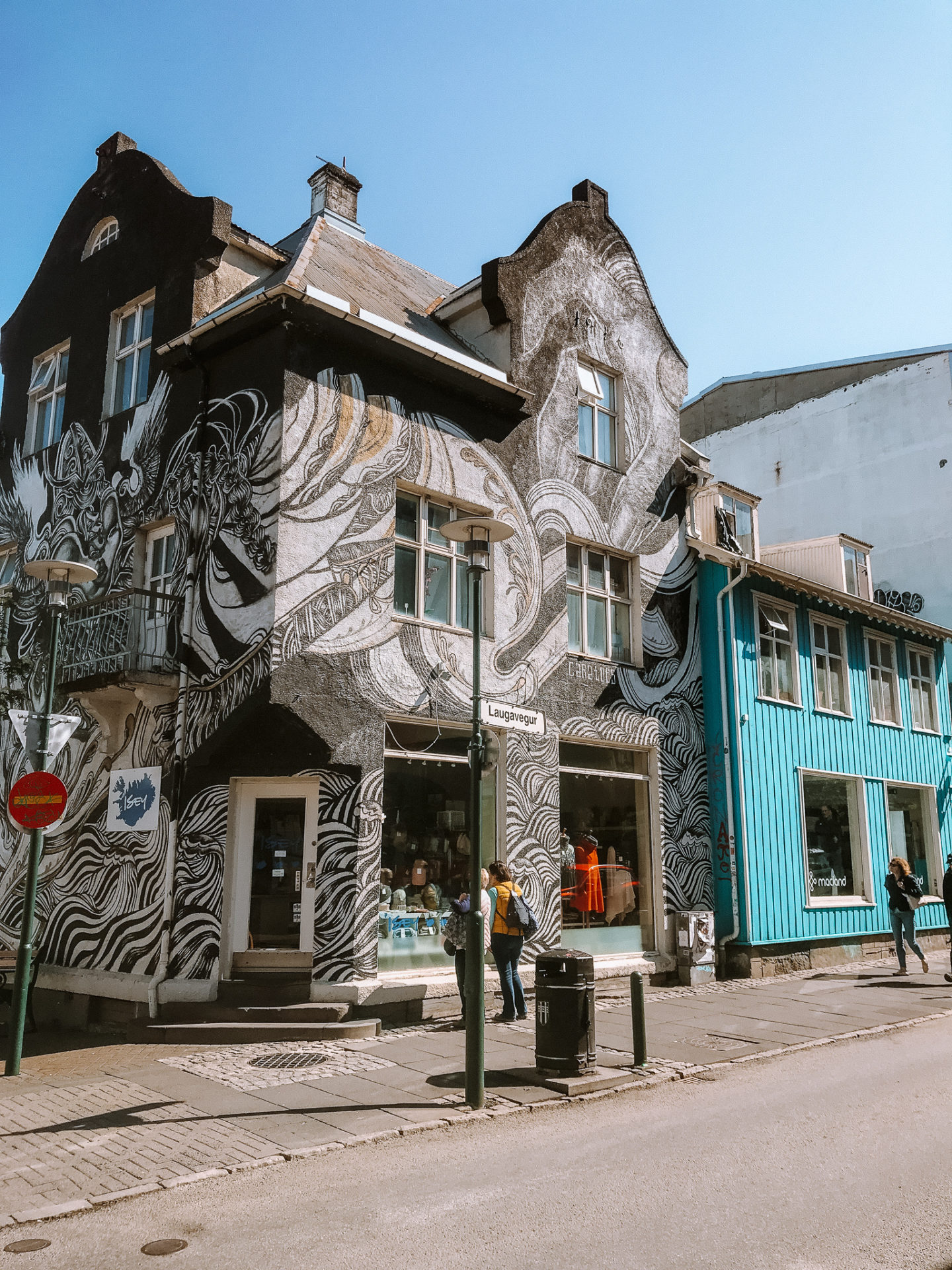 Iceland is expensive AF, right? Well, it can be but luckily Iceland is perfectly manageable on a budget too. Here are some tips and tricks to visit Iceland without missing out of all the fun
Fly with hand luggage only
Packing for Iceland can be quiet tricky as the weather changes several times per day. But if you want to save money, you have to be smart about your luggage situation. I only brought a cabin trolley for me for 5 days in Iceland, and I still had room to bring home souvenirs as well. The trick is packing layers, minimize your toiletries, and only bring a maximum of 2 pairs of shoes.
Your packing list should definitely include:
A sleeping mask (especially if you're traveling during summer, where there are white nights)
A power bank (You want to capture the outstanding nature without worrying about your phone or camera losing battery)
Thermal underwear (I brought two pairs, and they were great for layering, staying warm, and with the right styling, they can even be used for going out to dinner) 
A raincoat or a soft-shell (To stay warm and dry).
Waterproof cover for your phone or camera (A lifesaver in Iceland)
A reuse-able bottle (So you can refill your bottle with water during the day).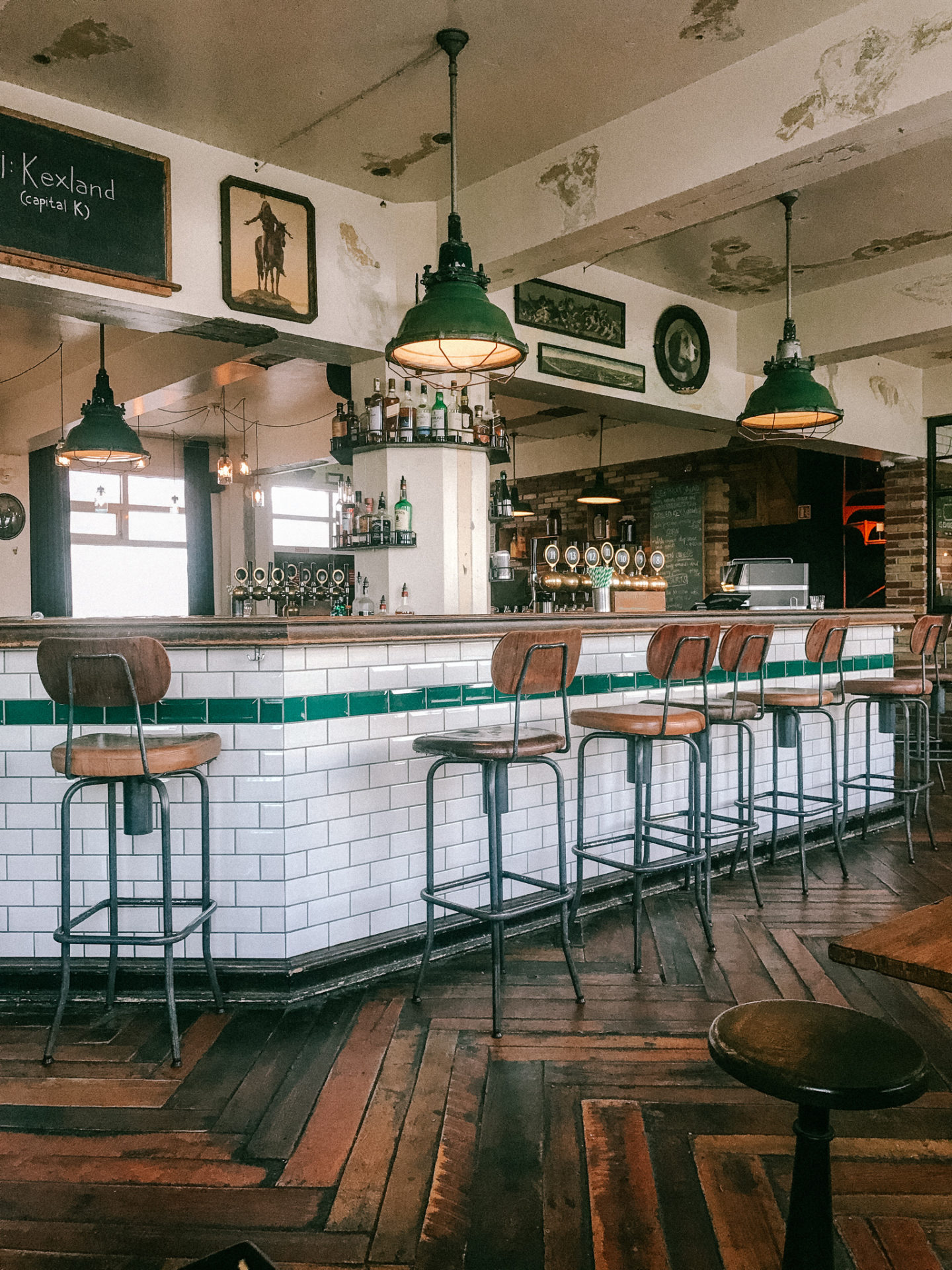 Save money on accommodation
I knew that one of the most expensive posts on my travel budget would be accommodation, so I chose to stay at KEX Hostel. It was placed centrally, so I could save money on transport too and walk to pretty much everywhere in Reykjavik. You can save money by cooking your own meals, and you can wash your clothes in the laundry room. If a hostel is not your thing, why not stay at an Airbnb.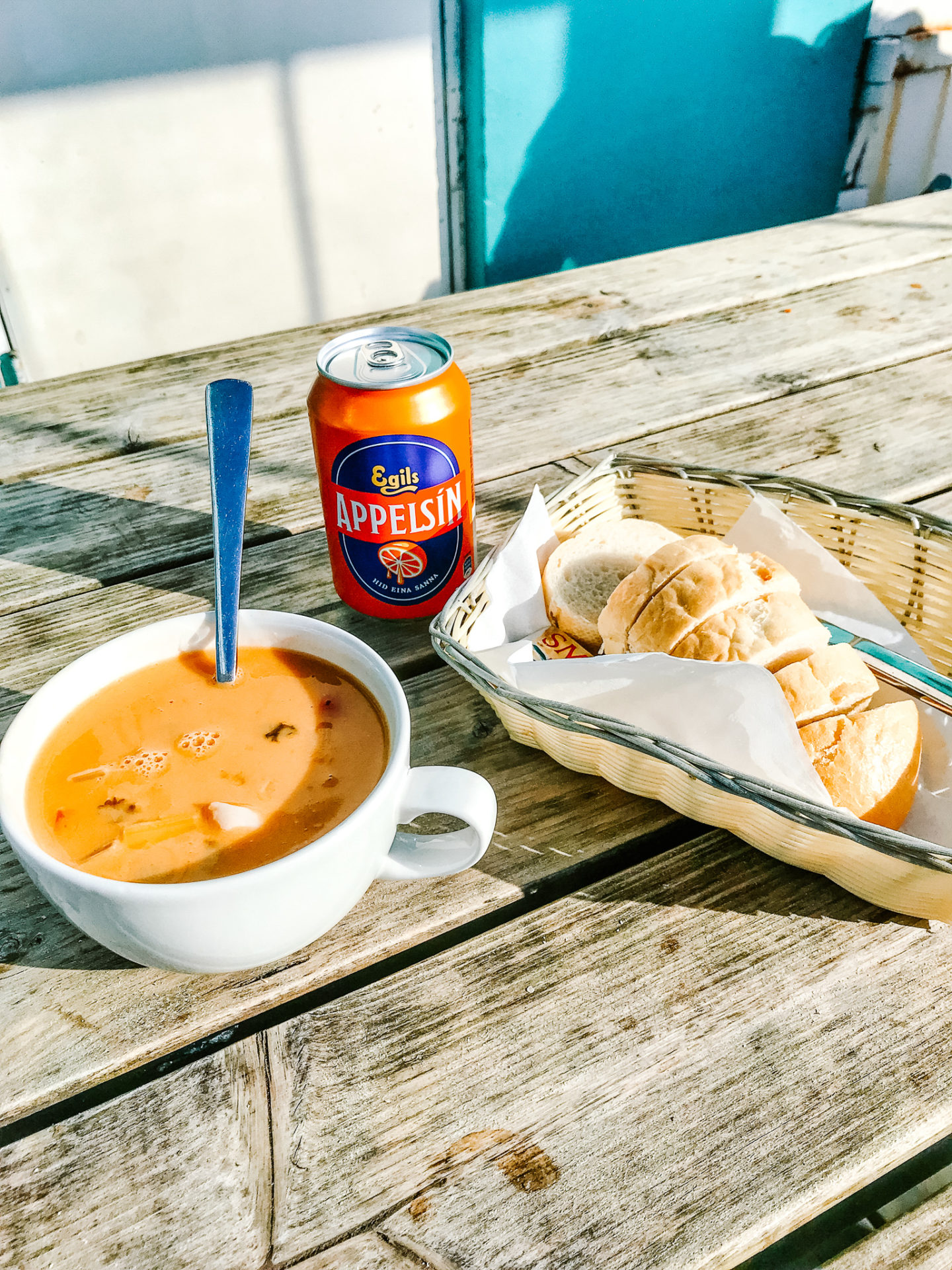 Grocery-shopping to save money
If you wanna save money, you have to consider enjoying a home-cooked meal vs. eating out. I ate most of my meals at restaurants but my breakfasts and lunches mostly consisted of things I bought at the local supermarket. Buy some Skyr (Icelandic yogurt), pasta, pesto, eggs, granola bars, bread, and veggies, and you can get by for a while. I did my grocery in the supermarkets Kronan and 10/11 since they were close to my hostel.
Explore some of the free sights
You can explore Reykjavik for free pretty much. See my Reykjavik guide here. Look at street art, walk by the harbor, and see Harpa from the outside. Pay a visit to Hallgrimskirkja and join a free walking tour in the city.
That being said, you should know when to splurge. You're in Iceland for heaven's sake, so somethings you shouldn't pass off. But only do the things you really want to do. For me, a trip to The Blue Lagoon was a must. As was getting out of Reykjavik to see the Southern Part of Iceland and The Golden Circle as well. I join a group tour to save money on car rent because I'm a solo traveler. If you're more than one renting a car can be cheaper for you. Most of the attractions like Gullfoss, Thingvellir NP, and Geysirs – often referred to as The Golden Circle – are free because they are public places. The only thing you have to pay for then is gas and car rentals.
To save money, you should avoid any extreme sports activities like diving Silfra Fissure, glacier walking, or Lava tubing. These are the things that will blow your budget.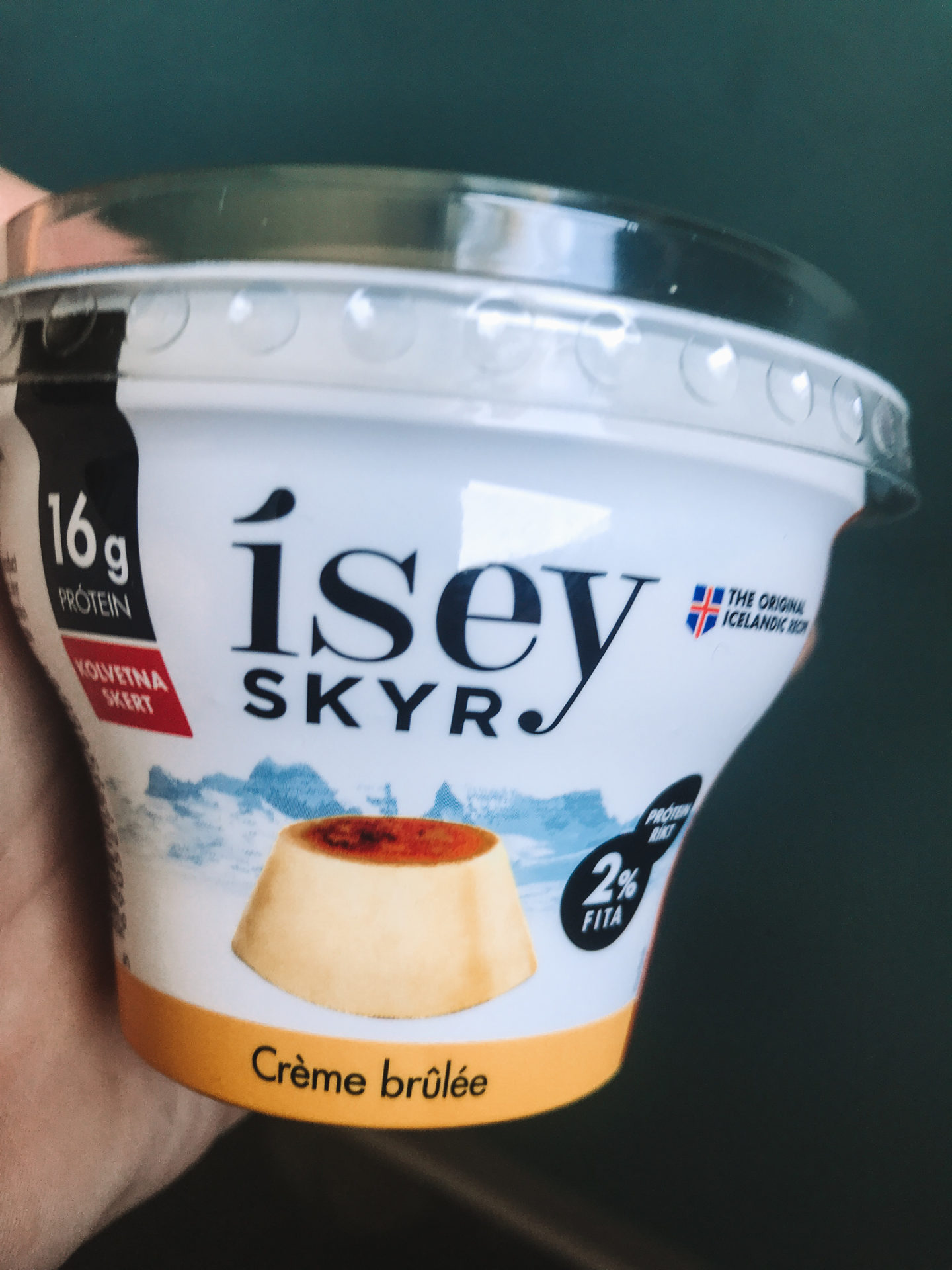 Prepare snacks and food your day of exploring
The key to not buying overpriced junk food because you're too hangry to do anything else is to come prepared. I easily get low blood sugar, so I always have snacks such as protein bars, nuts, and fruits with me when I travel. Pack snacks in your daypack and buy some tasty bread at Sandholt so you can make your own sandwich. Bring your reusable bottle with you so can fill it up with tap water during the day.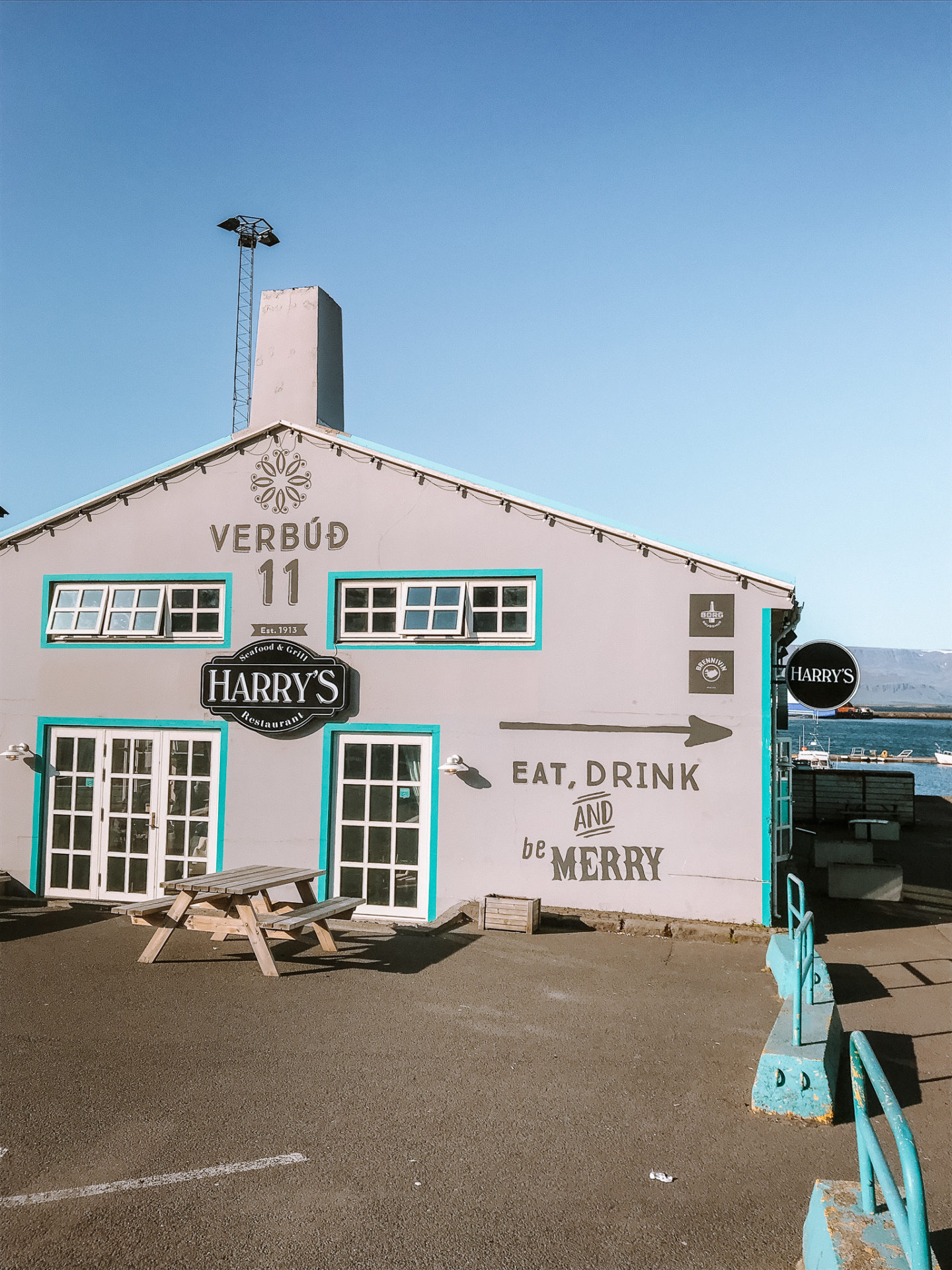 Only buy cheap and tasteful souvenirs
Instead of going all onboard and buy luxurious knitwear from Geysir, lava stone jewelry, The Blue Lagoon Products and chic activewear from 66 North as souvenirs, opt for something simpler and cheaper. I bought some quality Icelandic salt as a present for my boyfriend at the time and some Icelandic chocolates with licorice for my family. All the things I found relatively cheap at the grocery store.
---
Danish Recap
Island er en sindssyg dyr destination ikke? Tja, det kan det være, men heldigvis er Island også mulig for de flestes rejsebudget, hvis man bare tænker sig lidt om og prioriterer. Her er lidt tips og tricks til at besøge det naturskønne land uden at gå glip af alt det sjove.
Medbring kun håndbagage
At pakke til en tur til Island kan være ret så tricky, da vejret er yderst omskifteligt. Men hvis du vil spare penge, så må du downsize din bagage lidt og kun flyve med håndbagage. Jeg havde kun håndbagage med på min 5-dages tur til Island, og jeg havde stadig plads til at tage souvenirer med hjem. Tricket er at pakke tøj, du kan have på i lag. Minimer også dine toiletsager og medbring højest 2 par sko.
Din pakkeliste bør også inkludere:
En sovemaske (især hvis du rejser i sommermånederne, hvor nætterne er meget lyse).
En powerbank (Island har så mange instaværdige attraktioner, og du har ikke lyst til at stå uden strøm på din telefon eller dit kamera).
Skiundertøj (jeg medbragte to sæt, og de er både gode til at holde varmen, til at have på i lag og med den rette styling kan de også bruges på restaurantbesøg).
En regnjakke eller skaljakke (for at holde dig varm og tør)
Et vandtæt cover til din telefon eller dit kamera (det var virkelig min redning på min Islandstur).
En drikkedunk (som du kan genopfylde med vand i løbet af dagen).
Spar penge på overnatninger
Jeg vidste, at en af de helt tunge poster i mit rejsebudget ville være overnatningerne, derfor valgte jeg at indlogere mig på KEX Hostel. Det var centralt beliggende, og det betød, at jeg også kunne spare penge på transport og gå til alt, jeg ville se i Reykjavik. Du kan spare penge på at tilberede din egen mad her eller vaske tøj i hostellets vaskerum. Hvis det med at bo på hostel ikke helt er noget for dig, så find et lejlighed på AirBnB.
Køb din egen mad og spar penge
Hvis du gerne vil spare penge, så overvej at tilberede dine egne måltider fremfor at spise ude. Jeg spiste de fleste af mine måltider på restauranter, men min morgenmad og flere af mine frokoster bestod af mad fra supermarkedet. Køb noget Skyr, pasta, pesto, æg, myslibarer, brød og lidt grøntsager, og så kan du nemt kokkerere på dit hostel eller din AirBnB. Jeg købte ind hos enten Kronan eller 10/11, men det var mest, fordi det lå tættest på mit hostel.
Udforsk nogle af de gratis seværdigheder
Du kan opleve Reykjavik mere eller mindre gratis. Se min Reykjavik guide her. Se på Street Art, gå langs havnen og se se Harpa udefra. Besøg Hallgrimskirken eller deltag i en gratis byvandring.
Når det er sagt, så bør du også vide, hvad du burde bruge penge på. Du er på Island for himlens skyld, så selvfølgelig er der nogle ting, du ikke bør misse. Brug kun penge på de ting, du VIRKELIG har lyst til at se. For mig var det et besøg i Den Blå Lagune og at udforske Den Gyldne Cirkel og den sydlige del af øen. Jeg deltog i en gruppetur for at spare penge på billeje og benzin, da jeg var solorejsende. Hvis du rejser mere end én, så kan det godt betale sig at leje en bil. De fleste af attraktioner som Gullfoss, Thingvellir NP og Geysirs – ofte refereret til som Den Gyldne Cirkel – er gratis, da de er offentlige steder. Det eneste, du skal betale for, er benzin og billeje.
Hvis du vil spare penge, så bør du undgå at bruge penge på nogen former for ekstreme sportsaktiviteter såsom at dykke i Silfra Fissure, Glacier walking eller Lava tubing. Det kan virkelig få budgettet til at skride.
Forbered snacks og mad til dine dagsture
Nøglen til ikke at købe dyrt junk food, fordi du er for sulten til at træffe rationelle beslutninger, er at forberede din snacks. Jeg får nemt lavt blodsukker, så jeg sørger altid for at have snacks med mig såsom proteinbarer, nødder eller frugt på farten. Pak dine snacks i din dagsrygsæk og køb noget godt brød hos bageren Sandholt, så du kan lave din egen sandwich. Medbring en drikkedunk, som du kan genopfylde med postevand i løbet af dagen.
Køb kun billige og smagfulde souvenirer
I stedet for at shoppe amok med at købe traditionelle souvenirer såsom luksuriøst strik fra Geysir, lavastenssmykker, Den Blå Lagune produkter og hipt friluftstøj fra 66North, så gå efter noget mere enkelt og billigere. Jeg købte noget kvalitets islandsk salt som en gave til min daværende kæreste, og lidt islandsk chokolade med lakrids til min familie. Alle ting, som jeg fandt billigt i supermarkedet.