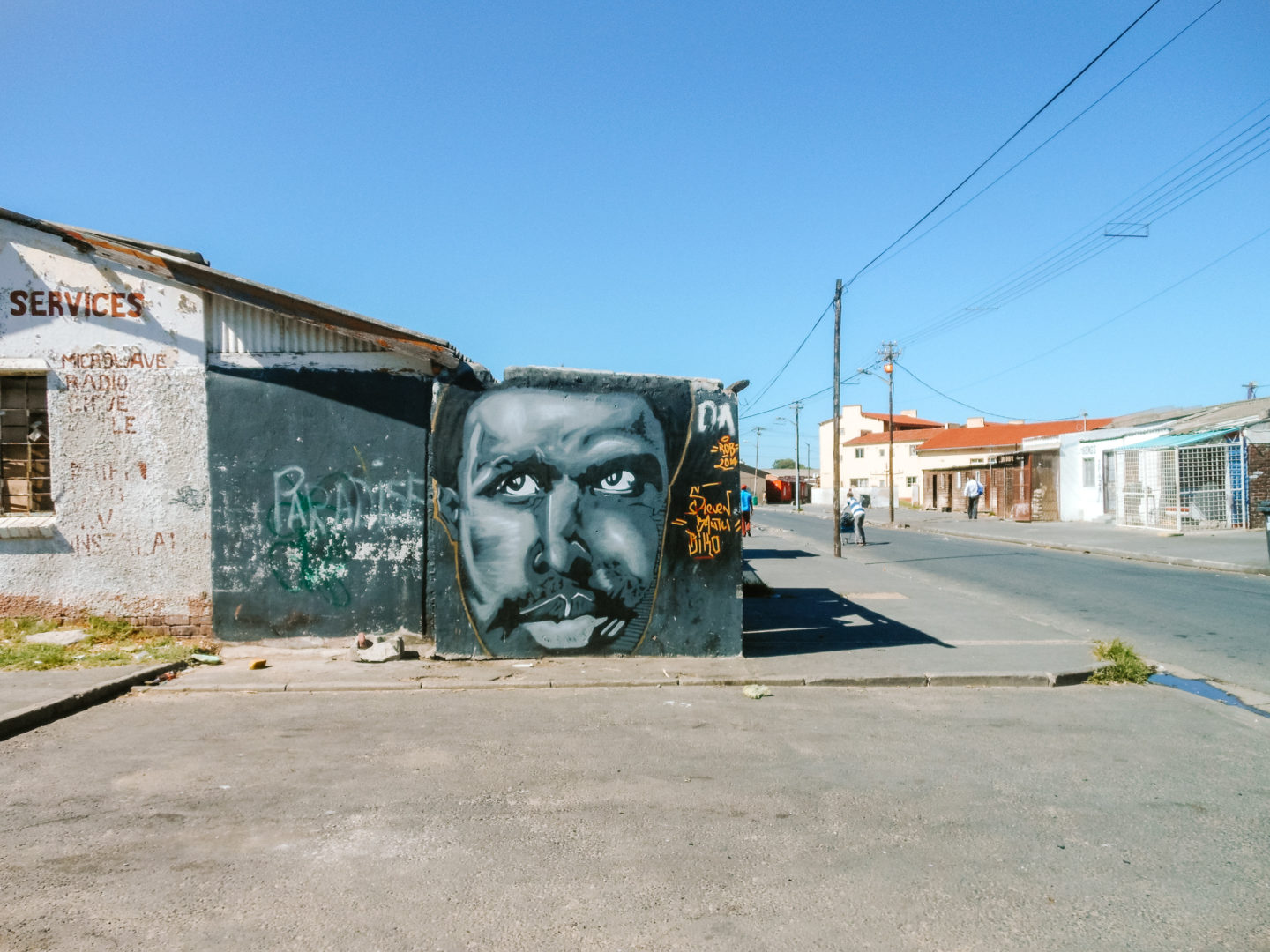 As a volunteer with SAVE, I have encountered more of the township life than most tourists. I have spent my time helping in the Skandaal Kamp Settlement and the township of Dunoon, so I already knew a bit about the living conditions and the culture. But I was still a bit curious, so I booked a tour to visit the township of Langa. My Dutch friend Judith and I was picked up at our hostel at 8 am by a minivan and drove to Langa, picking up more passengers on the way. Joining the tour was also an Aussie, who traveled together with his 10-year-old son, a local South African, and a French elderly man, who grew up in Congo.
We began our tour by visiting a local museum that told the story about the student riots, and the conditions of the Black people during the time of Apartheid.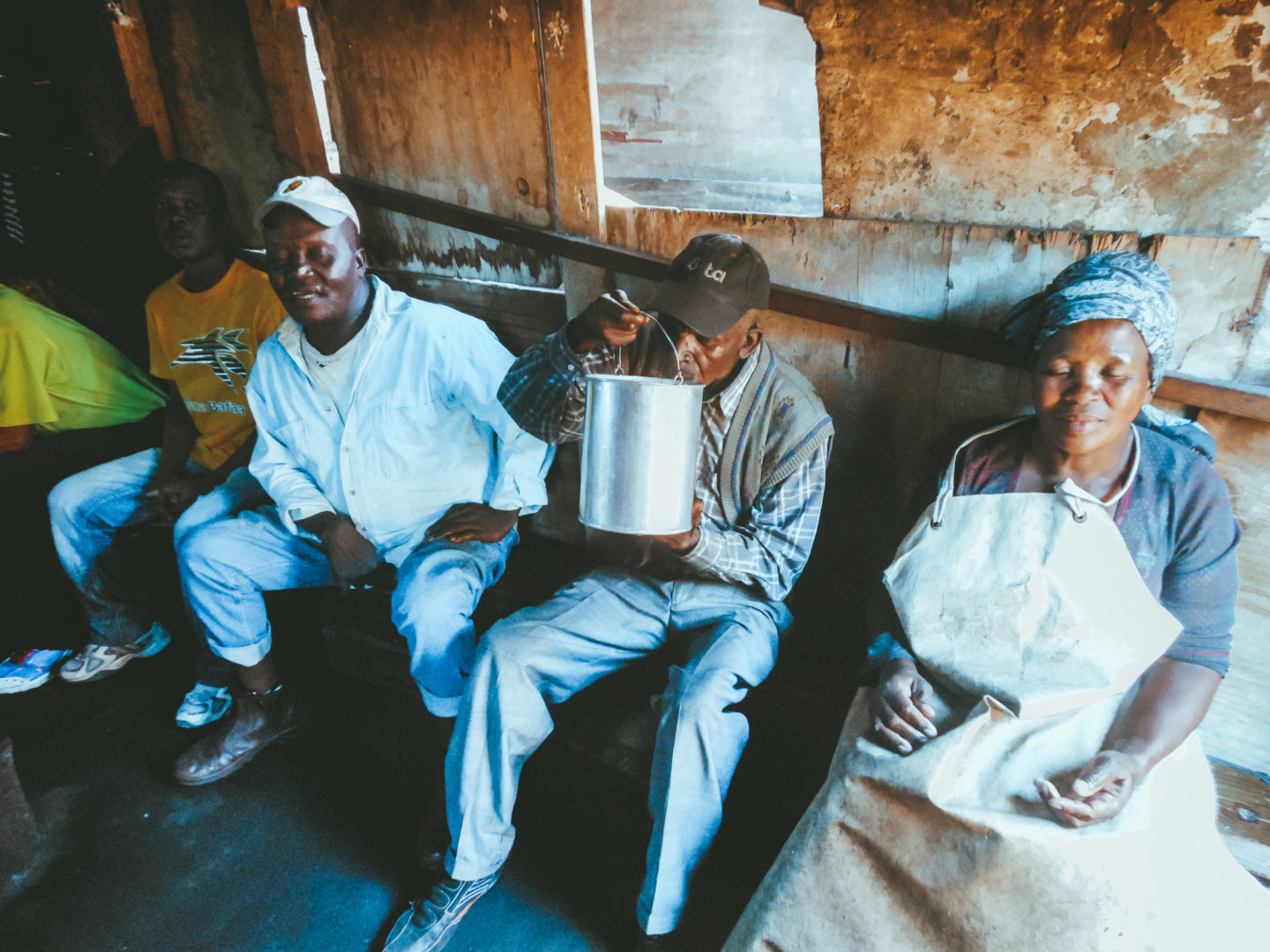 After that, we visited a local bar that sold locally brewed beer. The beer is brewed from vegetables, so it was more a fun experience than a tasty one. You drink your beer here by sharing a bucket with the local brewery. You take a sip and pass it on to the person next to you. It isn't necessarily a drink I would recommend, but it is definitely an experience.
Then we visited two different families with different living conditions. The first one only had a tiny room for the entire family, which is about the same size as my kitchen, and they have to share a bathroom and a kitchen with five other families. They live in what you call a hostel, which previously was a place where men could live when they were doing seasonal work and lived in a village far away. The other family lived in a two-room flat and had their own bathroom and kitchen. People are waiting on waiting lists for these types of flats for years.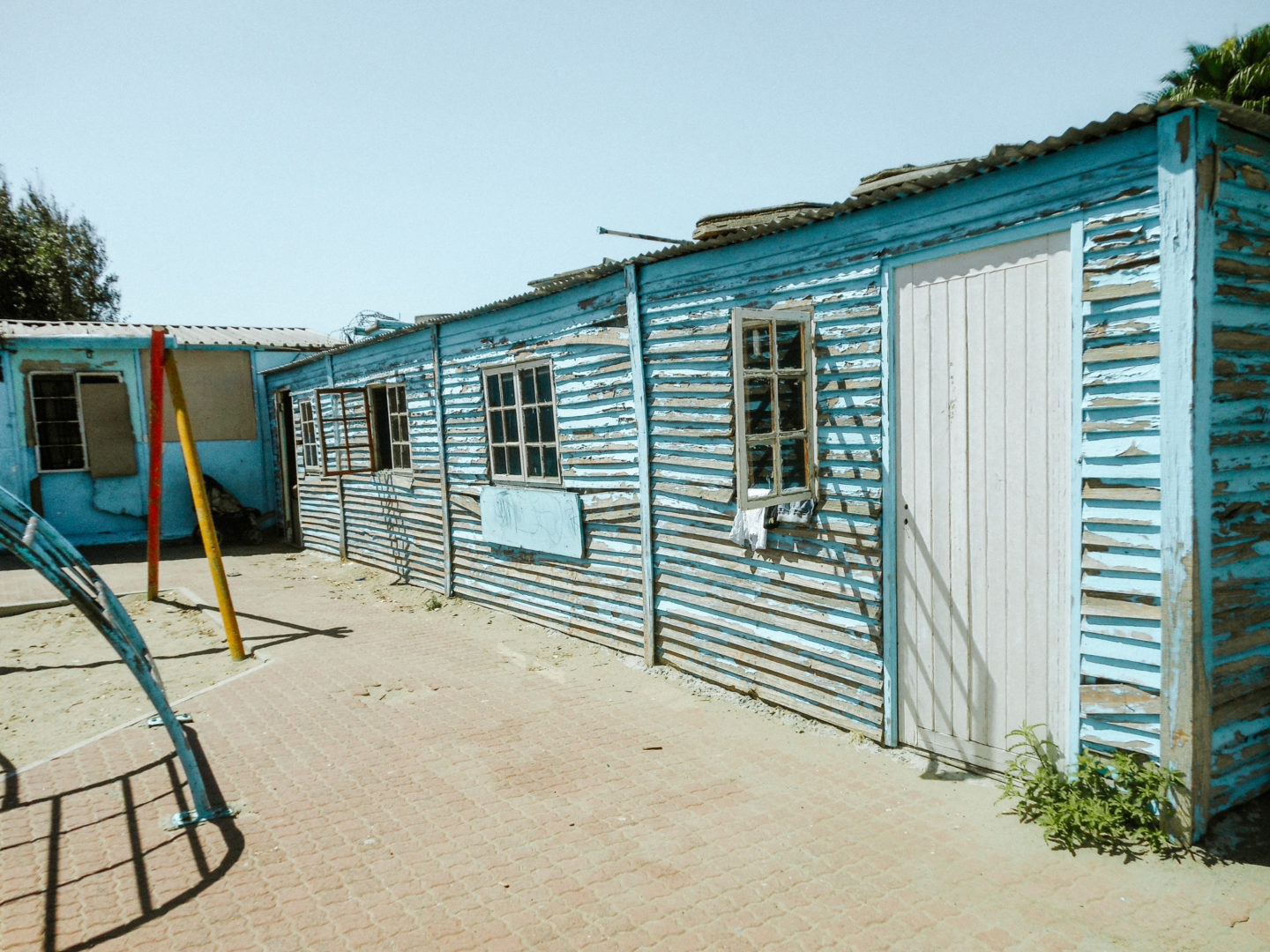 We then visited a local market where some of the locals were selling handicrafts and souvenirs. We then passed a primary school and kindergarten where the children sang some songs for us.
My favorite stop on the township tour was visiting the local medicine man. We entered his tiny shack that contained a lot of different herbs, stuffed animals, and other strange objects which were hanging from the ceiling. He was wearing a unique costume and explained to us how he healed the township people. You come to him if you have a problem, and he then tries to heal you with a feather, mix an oddly looking drink, or use the smoke from burning herbs. To become a Medicine Man, you must inherit the job from your grandfather. He will teach you the old methods and secrets you need to work as a medicine man.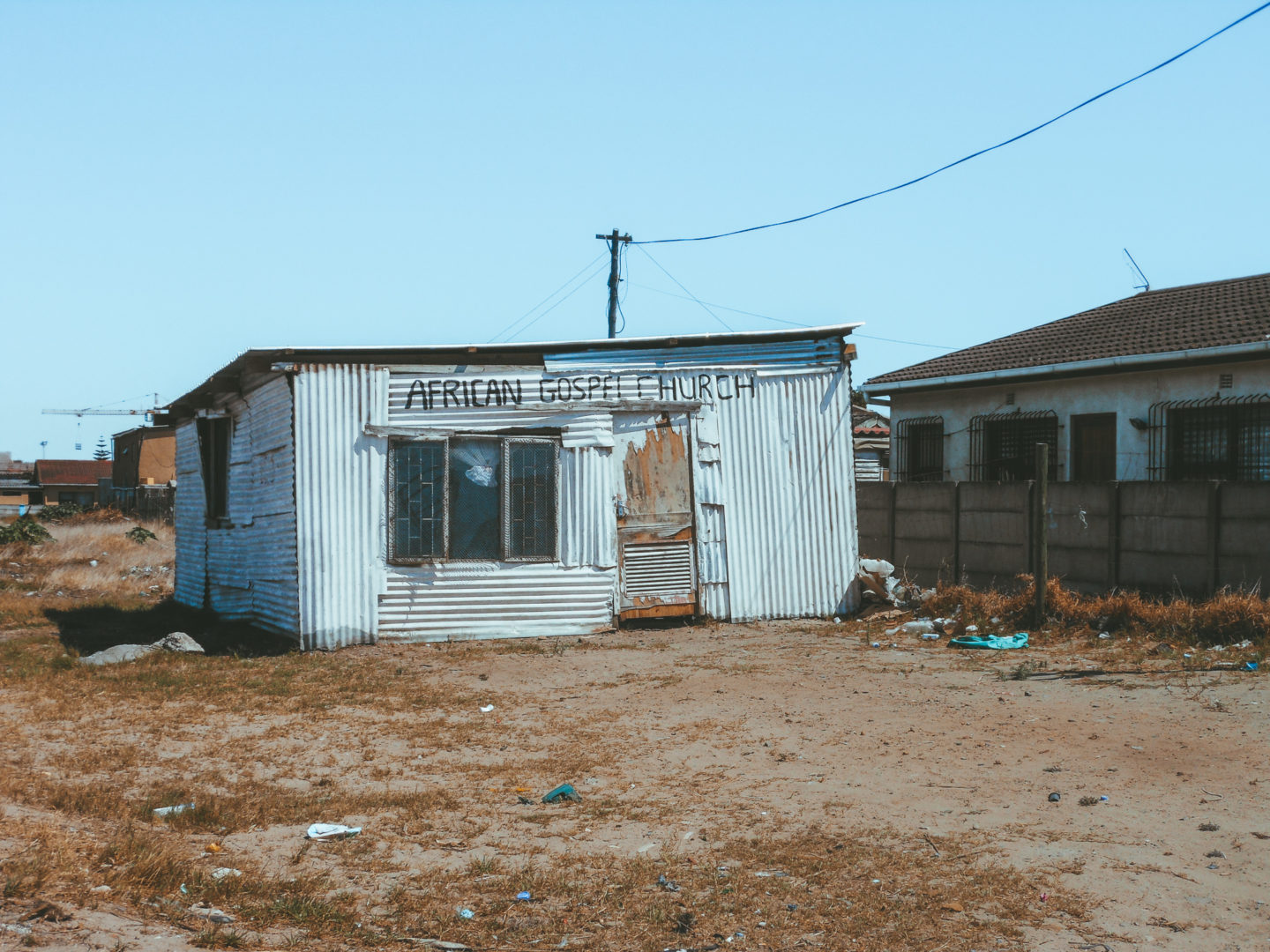 I felt much more enlightened about daily life in a township after the tour. Cape Town is not just beautiful nature, Table Mountain, and the city center; most Black people live in townships like this. Langa is one of the most well-developed townships and is probably also one of the safest ones to visit as a tourist.
Danish Recap
 Som frivillig hos SAVE har jeg oplevet mere af livet i en township end de fleste turister har. Vi har hjulpet børn og unge i det fattige Skandaal Kamp settlement og i townshippen DuNoon, så jeg syntes selv, jeg havde en ret god ide om hvilke livsvilkår og kultur, der herskede i en township. Der var imidlertid en række ting jeg havde set, jeg ikke helt forstod og som havde vækket min nysgerrighed. Jeg tænkte at den perfekte måde at få svar på mine spørgsmål på, var ved at tage på en arrangeret township tur.
Min hollandske rumbo Judith og jeg blev hentet på vores hostel kl. 8 i en mini van, og vi begav os mod townshippen Langa. På vejen samlede vi en række andre turister op, som også skulle på township tur. De andre talte bl.a. en australsk mand, der rejste rundt med sin 10-årige søn, en ung lokal sydafrikansk fyr og en ældre fransk herre, der voksede op i Congo.   
Rundturen begyndte med et besøg på det lokale museum, der fortalte noget om studenteroprøret og sortes livsvilkår under Apartheidstyret.  
Her efter besøgte vi en lille lokal bar, der solgte lokalbrygget øl. Øllen blev brygget på grøntsager, og smagte mest af alt af kartoffelvand, så det var mere en sjov end en velsmagende oplevelse. Vi sad bænket rundt langs rummets vægge og drak øllen fra en stor blikspand, der blev sendt rundt mellem barens gæster.
Herefter besøgte vi to forskellige familier, der levede under vidt forskellige forhold. Den første familie boede i et lille kummerligt kammer, der var på størrelse med mit køkken. De må dele badeværelse og køkken med fem andre familier. De boede på, hvad man kalder et hostel, der tidligere var et sted, hvor mænd fra provinsen kunne bo mens de lavede sæsonarbejde i byen. Den anden familie havde derimod helt andre forhold; de boede i en fin toværelses lejlighed med eget køkken og bad. Denne lejlighedstype er yderst populær, og folk står på ventelister i flere år, for at få muligheden for at bo her.    
Så besøgte vi det lokale marked, hvor nogle af de lokale fra townshippen solgte hjemmelavede souvenirs og brugskunst. Vi passerede også en folkeskole og børnehave, hvor børnene underholdte os med sang.
Min yndlings del af turen var et besøg hos townshippens medicinmand. Vi besøgte hans klinik i et lille skur, hvor der hang alskens urter, udstoppede dyr og andre mærkværdigheder hængende fra loftet. Han bar en speciel medicinmand dragt og fortalte os om, hvordan han helbredte borgerne i Langa. Du besøger medicinmanden, hvis du har et problem, og han vil så forsøge at løse det for dig ved enten at heale dig med en fjer, blande en noget aparte modgift til dig eller forsøge at ryge det dårlige ud. For at blive medicinmand kræver det, at du arver embedet fra din bedstefar. Han vil lære dig de gamle ritualer og metoder, som medicinmændene bruger i deres arbejde.
Jeg følte mig meget mere oplyst omkring det daglige liv i en township efter min tur. Cape Town er meget mere end den smukke natur, Table Mountain og byens pulserende centrum. Mange af de sorte i Cape Town bor i townships, og jeg synes man skylder sig selv også at se den side af Cape Town. Langa er helt sikkert en af de mest veludviklede townships i Cape Town, og nok også den, der er mest sikre at besøge som turist.